MCC Hosts Extrication Weekend
Published on Tuesday, June 13th, 2023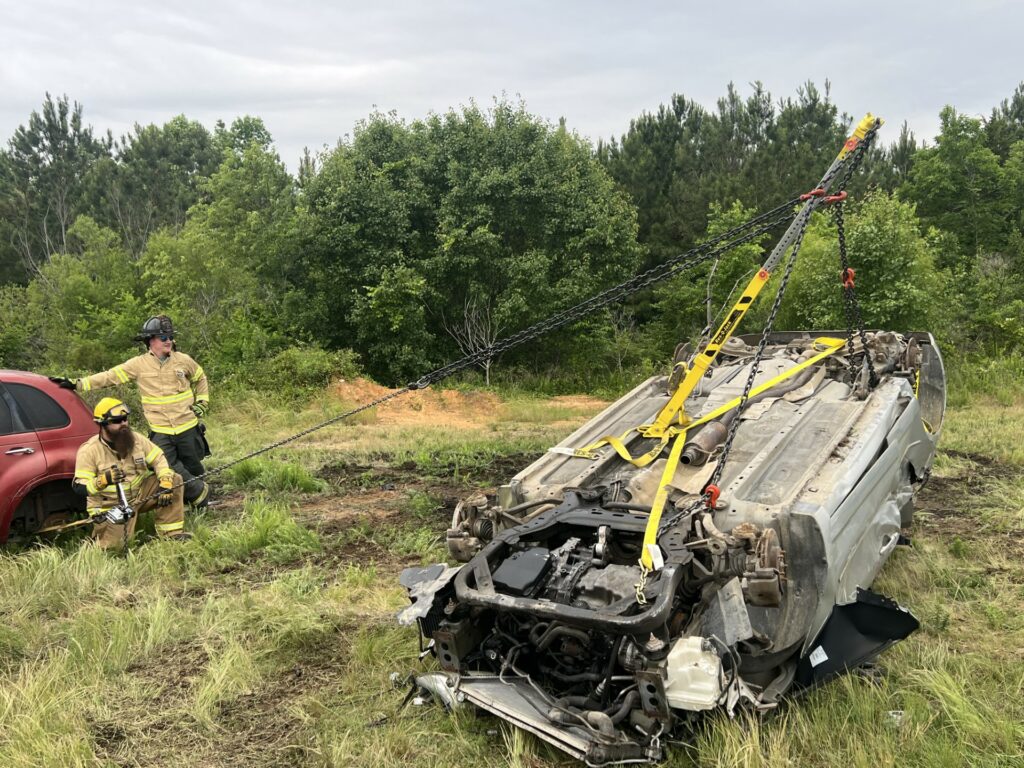 In late May, MCC's Department of Health & Public Safety hosted an Extrication Weekend. Extrication is the process of removing a vehicle from around a person who has been involved in a motor vehicle collision, when conventional means of exit are impossible or inadvisable. First responders use a delicate approach in order to minimize injury to the victim during the extrication. Extrication procedures are often accomplished by using chocks, bracing for stabilization and powered rescue tools and equipment such as Jaws of Life.
Eighteen students participated in the three-day course, coming from as far away as Henderson County. The program was taught by Toranze "Toot" Lee, owner of Premier Extrication, a safety training company out of Marshville, North Carolina.
MCC's Health & Public Safety Program is under the direction of Greg Taylor who has decades of experience in the fields of firefighting, rescue squad, emergency medical services, disaster response and law enforcement. He graduated Basic Law Enforcement Training at MCC in the 1980s, holds a bachelor's degree in criminal justice, and master's degrees in both education leadership and career technical education. He resides here in Montgomery County where he serves as a volunteer firefighter and a training officer.
Programs under Taylor's purview include Emergency Medical Service (EMS) including Emergency Medical Responder (EMR), Emergency Medical Technician (EMT) and Advanced Emergency Medical Technician (AEMT); Healthcare Careers including Nurse Aide, Pharmacy Technician and Phlebotomy; and Public Safety Education in-service and specialty training for Law Enforcement, Correctional Officers and Firefighters.
Please visit https://www.montgomery.edu/programs-courses/continuing-education/public-safety/ to view the complete listing of Health & Public Safety classes.