Montgomery Community College
1011 Page Street  |  Troy, NC 27371
910-898-9600  |  Fax: 910-576-2176
Toll Free: 877-572-6222
Montgomery Community College is located in Montgomery County, the heart of the North Carolina Piedmont. Its central location makes it easily accessible: Greensboro and Winston-Salem are a short drive north of the campus, Charlotte is located southwest of the campus, Raleigh is northeast.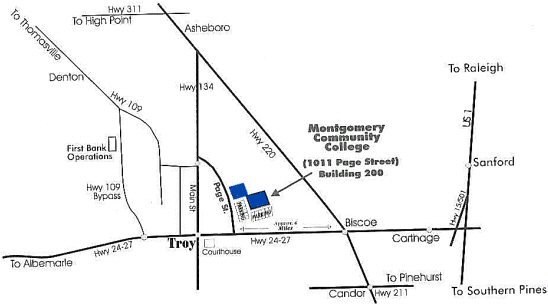 If you are a person with a disability and desire any assistive devices, services, or other accommodations to participate in events on the MCC campus, please contact the director of Counseling Services, at 910-898-9618, during business hours of 8 am – 5 pm at least ten working days prior to the event.