Youth Participate in MCC's Culinary Camp
Published on Friday, July 29th, 2022
Seventeen youth participated in a four-day cooking event held at Montgomery Community College in July. The Recipe for Success Summer Culinary Camp was funded by a North Carolina Community College Adult Educators Association "Lead the Way" Grant. The Montgomery County chapter of Communities In Schools and Montgomery County Schools partnered with MCC to offer this camp free-of-charge to young students aged 10 to 14.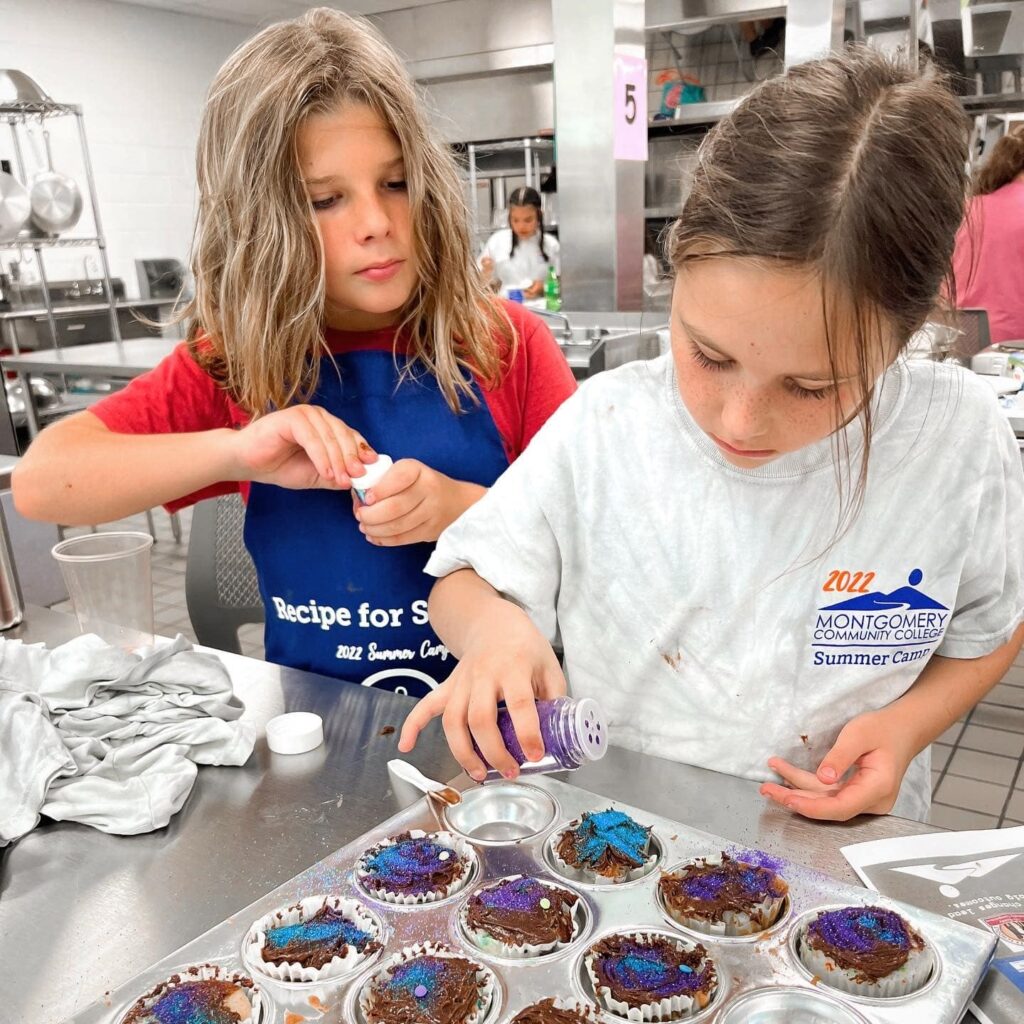 Students prepared meals and dined together each day, ultimately compiling a take-home cookbook with nutritious recipes such as omelets, protein snacks, guacamole, spaghetti and more. The camp taught students about kitchen safety, cooking healthy meals on a budget and encouraging family participation.
Meredith Massey, culinary instructor with Montgomery County Schools taught the camp and integrated a broad range of healthy eating habits that extended past tasty treats such as self-esteem, confidence, body-image, motivation and emotional eating habits into the week.
"Food insecurity is an overarching issue in Montgomery County homes," explained Dr. Andrew Gardner, MCC's Dean of Continuing Education. "Since the beginning of the global pandemic, family routines and meal times have been disrupted. We felt a camp of this nature would engage young students in the kitchen, giving them the skills and confidence to prepare simple meals at home with their families."