They Just Walked Me through It
Published on Wednesday, February 3rd, 2021
Taylor Sarks does a lot of things at Montgomery Community College, but he's best known as its webmaster. After excelling at computer classes in high school, he felt drawn to the field of Information Technology, but his present-day role of coding and developing almost didn't happen. Thankfully, fate (and some really helpful folks in the MCC Admissions office) intervened.
Taylor is from Randolph County, and still lives about 20 minutes northeast of Troy between the College and Asheboro. He graduated from Southwest Randolph High School with more than a passing interest in computers, and figured college-level work was the next logical step, so he headed over to his local community college. "It was confusing. There was a lot to consider, and a lot to do to get enrolled. Frankly, it was more than I could handle at that point in my life, so I turned around and left."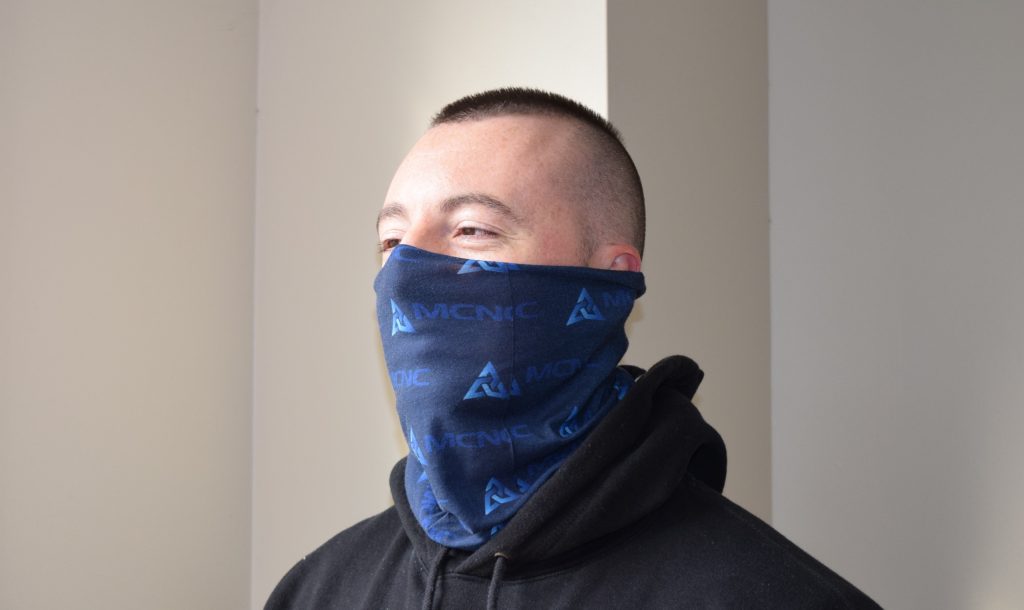 For three years, Taylor worked as a fabricator at Loflin Fabrication in Denton. He liked the manual nature of it. He used a CNC laser cutter, became adept at welding and enjoyed creating things with his hands. "I also enjoyed earning a paycheck. In fact, that really meant a lot to me at that time in my life. I was on my own for the first time, and proved to myself and others I could take care of myself. I grew up during my first job, and I will always remember it."
Taylor knew the key to his future success involved higher education, and by 2015 he was strongly considering a return to school. His sister was attending MCC and suggested he come over and take a look at what was then a new Information Technology program. "I had been building and managing websites on the side for a few years by that point, but I knew more formal training would really help me advance." Taylor came to campus and met with Marsha Mabry, Chair of the Computer Information Technology Department. Marsha walked Taylor around campus, talked about the program and future possibilities, giving him confidence he had made the right choice.
From there, Taylor met with the admissions team to get registered for classes and they took care of everything. "They just walked me through it. They showed me everything I needed to do, and helped me get it done."
Classes were enjoyable and easy; he had picked the right field because he didn't feel like he was in school, he was just doing things he loved. "I was just minding my own business on my way to a two-year associate degree, when my life took a big detour. I was in a database class, and I met Carol."
Carol was and is the College's Director of Institutional Effectiveness, and in an effort to better master her tasks, she too was enrolled in the database class. At this point the College was struggling with its website, built on a Joomla content management system, and Carol asked if anyone in the class had any experience with websites. Of course Taylor did. "Yeah, that was it. That's when I got sucked in to IT."
Taylor started as a part-time employee, fixing the broken Joomla template, redesigning the Blackboard login page and performing other IT tasks as assigned. As he completed his degree in 2017, Taylor's knowledge became more helpful and relevant to the tasks at hand. He is now a full-time employee, he shepherded the College through a website conversion to WordPress in 2020, and enjoys his varied days.
"IT is a lot of problem solving, and because MCC is a smaller school, my job is very broad and no two days look the same." In addition to managing the College website, Taylor provides general PC support for faculty, staff and students, shoots and edits videos and handles some of the College social media accounts.
The pandemic has provided Taylor space and time to focus on things he cares about, like work, his family and fitness. "This has not been a stressful time for me. I like to be productive, keep negativity out of my life and take things day-to-day. Working at MCC has allowed me to do this while building a great career."