Still Local, and Loving It
Published on Friday, January 6th, 2023
Ashleigh Thompson grew up in Star, and graduated from East Montgomery High School in 2015. While in high school she took Career & College promise classes, knocking-out many of college core requirements like English, math and science.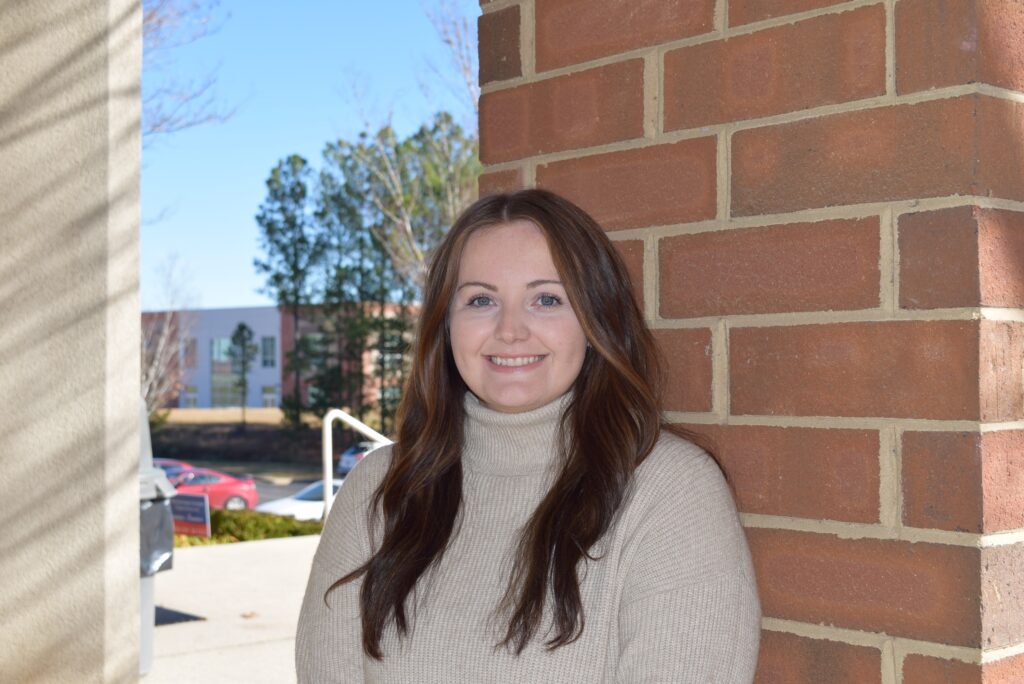 "I've always really enjoyed the classroom," admits Thompson. "Even at a young age, I was a natural student. I have always loved learning and obtaining new skills. I was successful in school, which in turn built up my confidence, so even today I am very happy in a school setting."
Thompson knew she was interested in the field of medicine, but wasn't sure which part. After a class in radiology, Thompson discovered she didn't enjoy the patient-centered experience. "I really didn't want to be close and touching people. That probably sounds funny, but it's something a lot of people discover. Either you don't mind being near sick people, or you do, and the close clinical contact wasn't for me."
Thompson opted for the Medical Office Administration associate degree program at Sandhills Community College. "I am extremely organized, and have always enjoyed creating good working environments. Running a medical office was the best of all worlds. I was able to stay in the medical field, while using my skills in an office setting." Thanks to support and encouragement from her mother and grandmother, Ashleigh was the first person in her family to graduate from college.
After graduation, Thompson found employment at a home health agency over in Moore County, and also with First Health in Troy. Now married and living in Candor, Thompson began thinking about her long-term career plans. Considering her love of learning and the fact that Montgomery Community College had a new Medical Office Administration program, Thompson considered a position with MCC. "It was a data entry job, but I thought if I got my foot in the door it was just a matter of time before I would meet people and explore new avenues."
She was right. In summer 2022, the leadership position for the program opened-up, and Thompson applied. Being from Montgomery County, I thought I could connect well with incoming students and also area businesses who hire medical office administrators." Thompson got the job, and is in her first semester running the program.
"Medical Office Administration is a growing, flexible field. If you're organized and like the cadence of an office that serves people, it's really fun." Thompson points out that the skills students gain translate to myriad office environments. "People like us work in dental offices, hospitals, chiropractic offices and clinics of all kinds. And for those students who enjoy medical insurance coding, much of that can be done remotely which provides a lot of flexibility for people."
Thompson, who is loving being around students, says she can really identify with them. "It wasn't long ago that I was trying to find my way, so I can relate to them." Thompson continues her own pursuit of further education, working toward a bachelor's degree from UNC-Pembroke.