Now I Can Focus
Published on Wednesday, September 29th, 2021
Scotty Moore will graduate in May 2022 with an Associate in Science degree, but he's just getting started. The Baltimore native and father of four is working, parenting and keeping his education in forward motion as he gets closer to committing to a bachelor's degree in the field of Environmental Health & Safety.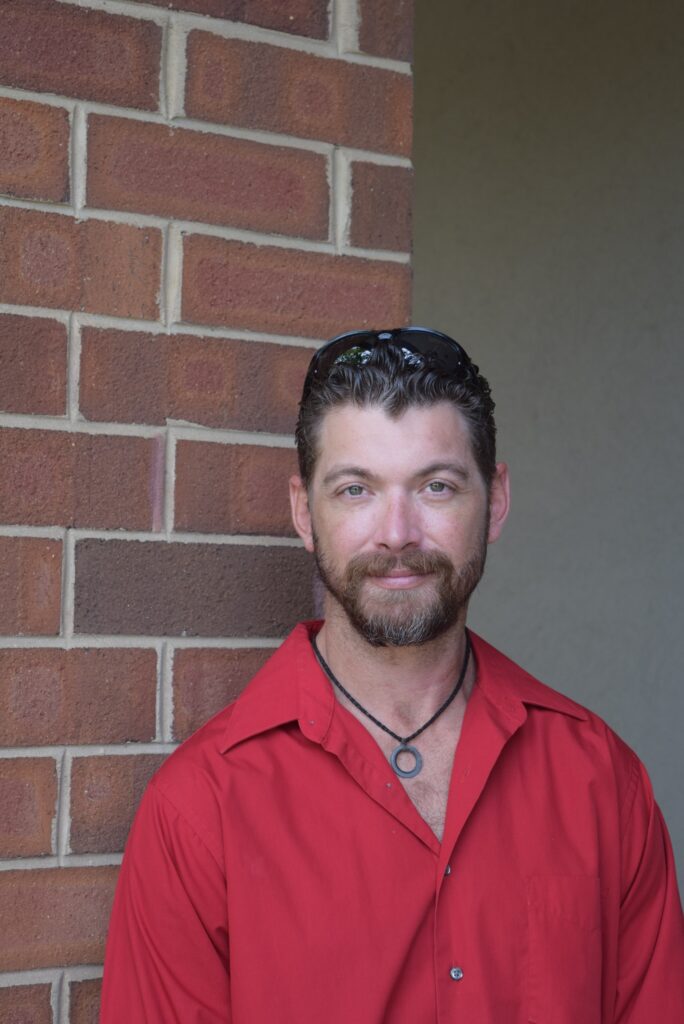 "I hit a rough patch as a teenager," admits Moore. "A lot of it was my own doing. I was stubborn, I made a lot of bad decisions, got in with some bad people, and my folks really reached the end of their rope with me." Moore survived his teenage decisions long enough to make it into a United States Navy recruiting office, and that's when things started to turn around.
He was in the United States Navy for 11 years, traveled the world and developed an interest in all things mechanical. He was a power plant technician on the missile cruiser U.S.S. San Jacinto in the Persian Gulf, and spent some time doing SEAL support until the physical stresses of the work affected discs in his spine. After several surgeries, Moore left the Navy. His mother, who was living in Pembroke, North Carolina, was dealing with her own health issues, so Moore decided the Tarheel State was as good a place as any to regroup.
Because of his mechanical abilities, Moore has always been able to find employment, but deep-down he knew he had to make adjustments. "My doctors told me I needed to change to more administrative-type work. It's against my nature not to be in motion, lifting things, but I knew they were right." Moore connected with a Veteran Vocational Rehabilitation Counselor, and that's when the idea of going back to school surfaced and gained traction.
"At that point, I had all these teenage kids in my house," explains Moore. "And I thought, well, we can all just do this together I guess. They complained about homework, and school projects, and I told them School is Your Job. If I can work a full-time job and go to school, you guys can be good students. We're all going to get there together!" And get there they have.
In hindsight, Moore credits the pandemic with at least some of his academic success. Sticking close to home has given him more time with his family, which has served as a support system for all of the students in his household, young and old alike.
"I would not have been a good student when I was young. It was not my time. I needed to grow up and prove I could take care of myself," says Moore. "Now I can focus. I can concentrate and devote time to learning about things I am interested in, and things which will help me figure out what's next."
Moore is on a roll, and is not planning to pause his journey now. He intends to transfer his MCC credits to a four-year institution with an engineering program, where he can focus on environmental sustainability. Once his kids are out on their own, he and his wife hope to move out west where they can buy some land, build a house and live off the grid.
"I realize now, that I have learned things along the way for this purpose. I know so much about power generation, water and energy. Combined with my next two years of college, I will have the knowledge and experience I need for this next chapter of my life."
Moore was one of the MCC students who participated in the MCC Foundation Scholarship event this fall. He received the CommunityOne Bank Endowed Scholarship and the Hartley West Endowed Scholarship. Together these scholarships covered the cost of tuition, fees and supported $250 in book expenses.