New Leadership for MCC's CCR Program
Published on Wednesday, October 19th, 2022
Montgomery Community College is delighted to announce the arrival of its new Director of College and Career Readiness, Debra Sikes. Deb joins MCC with a bachelor's degree in psychology from Texas A&M University, a master's degree in school counseling and educational leadership from Stephen F. Austin University and superintendent certification from Lamar University. While she clearly spent significant time in Texas, she moved to North Carolina four years ago after falling in love with the area. Prior to her position with MCC, she served as the coordinator of Career and College Readiness at Sandhills Community College in Pinehurst.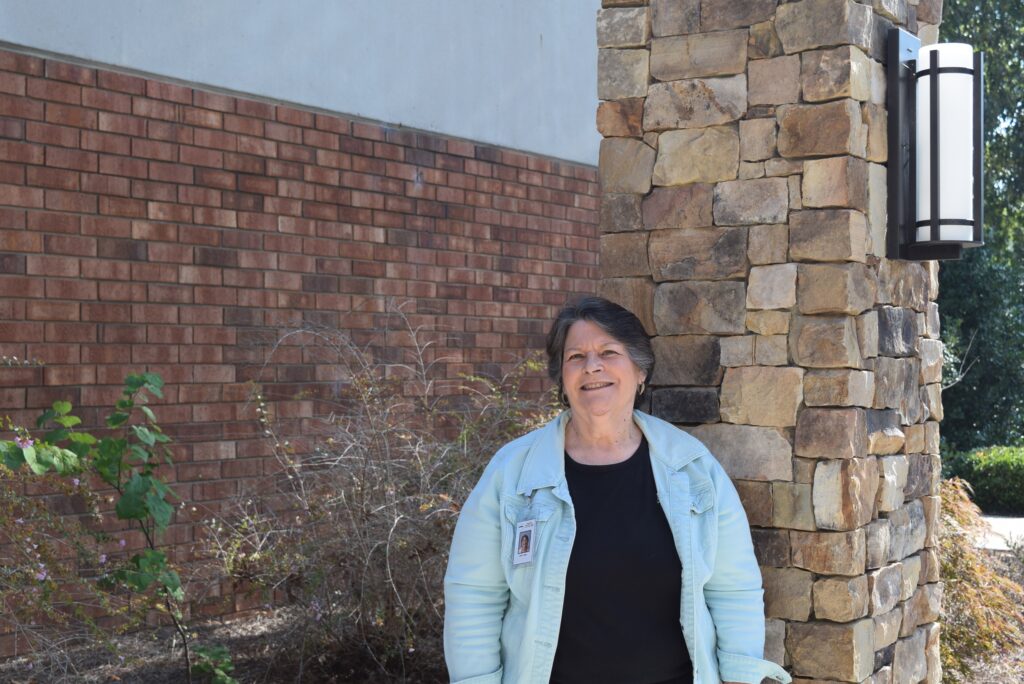 "Providing a strong foundation for students to pursue their dreams is one of the most fundamental roles of a community college," explains Deb. "Sometimes, students need to repeat or revisit previous learning experiences in order to take the next step. In other cases, a student will need to complete an educational milestone before they can continue their journey. This is how CCR steps in to support and serve non-traditional learners."
High School Equivalency
There are many reasons why young people don't complete high school, but the good news is, they can always go back and finish that degree, even if considerable time has passed. CCR classes are offered free of charge to those in need of a high school equivalency diploma, and they are designed specifically to prepare adult learners to take the High School Equivalency (HSE) tests in social studies, science, language arts and math.
Transitioning to College
If you're thinking about attending college but wonder if you remember anything you learned earlier in life, we are here to help! We have programs for students who need to repeat or improve their academic skills in preparation for college level coursework. Strengthening study skills and confirming mastery of basic concepts builds a firm foundation for future academic success. Students develop valuable academic habits, acquire learning strategies and perfect social skills needed for college-level work.
Improving Job Performance
It is hard to quantify the full value of an education, but U.S. Bureau of Labor Statistics data consistently shows that education is an advantage in terms of earning potential. The more you learn, the more you earn! Montgomery Community College is increasing its efforts to help local residents gain confidence and mastery of basic educational concepts. Classes for employees positively impact their experiences in the workplace, and increase employer satisfaction as well.
Mastering the English Language
Are you an employee seeking to expand your career opportunities through better English skills? Maybe you're a parent who wants to help your child succeed in school. Or, perhaps you are simply seeking more independence in your own path. Learning the English language will give you the comfort and confidence you need to master each day's challenges. Our English language classes allow students to develop safe, accurate communication at home and in their community and enjoy independence and freedom with their own voices. In addition, we are currently offering on-the-job training/certification training in Industrial sewing as well as welding. Both include support in English Language skills to successfully complete the career training tracks.
"We are committed to providing convenient, high quality learning opportunities for our CCR students, and we understand they are very busy. Our programs are designed to meet students' individual learning needs, and reaching goals often takes less time than students think it will," says Deb. CCR classes are available during days and evenings at several locations throughout Montgomery County. Some online classes are available. MCC prides itself in work with student schedules and at their comfort level. All CCR classes are FREE! Students who are interested in exploring next steps for college and career readiness can contact Deb Sikes at 910-898-9680, sikesd7078@montgomery.edu