Meet MCC's New SGA President
Published on Friday, July 29th, 2022
Reagan Hunsucker is Montgomery Community College's Student Government Association President for 2022-2023. She is a senior at the Montgomery County Early College, and an employee at Sir Pizza and Standard Drug in Troy. After her college experience here, Reagan is planning to attend one of North Carolina's four-year universities where she plans to begin her pursuit of a medical degree in oncology.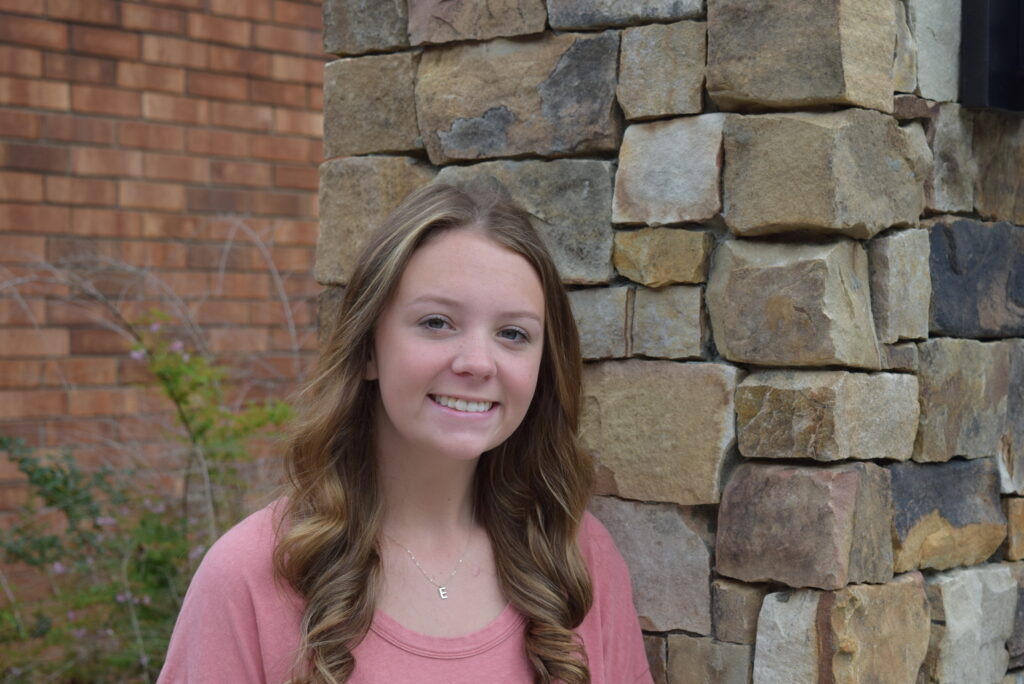 "Studying here at the Early College has been a great opportunity for me, and I would recommend it highly to other students," said Reagan. "The school gives us a lot of support and individualized attention, and I've been very successful here." In addition to the low student-teacher ratio at the Early College, Reagan also credits her Montgomery County middle school experience with helping her develop good study skills.
Though the COVID-19 pandemic is largely in her rearview mirror now, Reagan says the experience taught her flexibility and resilience. "Teachers were very supportive, and helped us transition to fully-online learning. Being in-person now for school is really a precious thing- I don't take it for granted anymore that's for sure!"
As MCC's SGA President, Reagan has some fun ideas for the 2022-2023 school year. "As students are coming back to college, we want them to feel a part of everything and get re-engaged. There are so many fun things we can introduce back on campus to help students feel involved and part of this community." Reagan will be supported by MCC's Student Services team, in addition to fellow Student Ambassadors Mario Clegg, Aubrey Epps, Katie Johnson and Erica Shank.