MCC's BLET Program Transitions Leadership
Published on Wednesday, October 19th, 2022
Effective August 31, 2022, Montgomery Community College bade farewell to its Basic Law Enforcement Director Pete Herron. Herron has piloted the college's BLET program since 2013, with an initial graduating class of two students, with cohorts in recent years numbering in the teens and twenties. Pete Herron was elected Sheriff of Montgomery County in May 2023.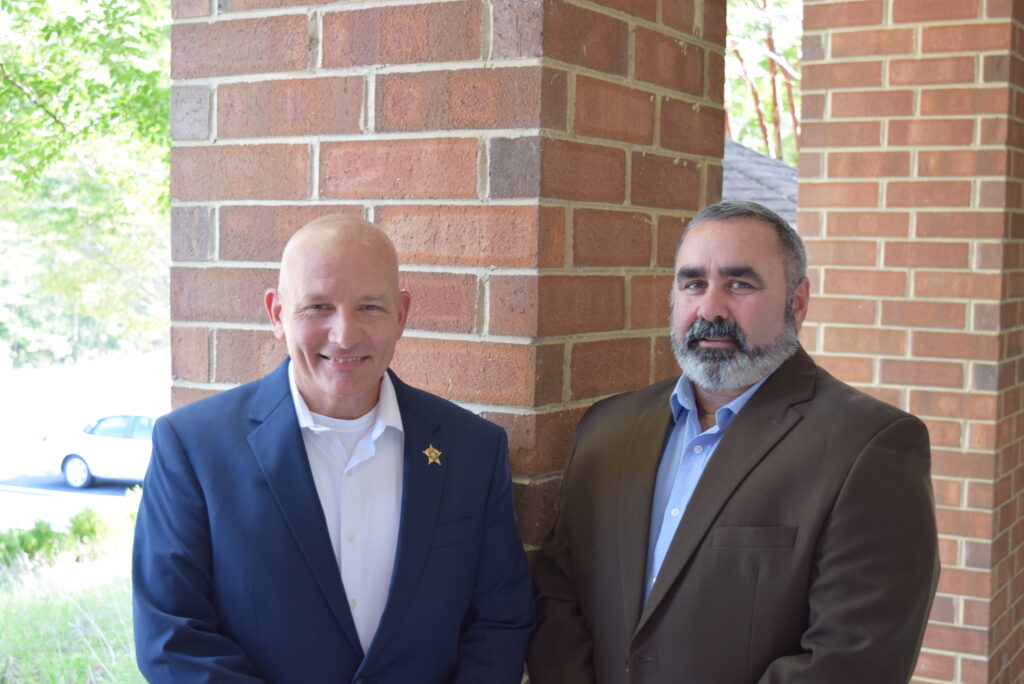 Jeff Dorsett will assume Herron's duties as program director. Dorsett has been a BLET instructor for MCC since 2016, acting as Herron's assistant since 2019. Dorsett has been a Montgomery County Magistrate in Troy, NC for the past seven years, and prior to that appointment served in various law enforcement capacities for both Moore and Montgomery Counties.
"I am very proud of the BLET program Pete Herron has built, and am committed to moving it forward in its tradition of quality," said Jeff Dorsett. "I am 100% dedicated to its success and track record of job placement and success of its graduates."
MCC has found an impressive niche for its BLET programming with courses running during the evenings and weekends, giving students the opportunity to maintain ongoing daytime income while exploring a new law enforcement career at night. The program runs September through April, with a minimum of 660 hours of classroom time. Successful students master 36 separate BLET topics from physical fitness, crime scene investigation, first responder, testifying in court, human trafficking and more. Graduates are also be required to pass a final certification examination mandated by the North Carolina Criminal Justice Educational and Training Standards Commission.
MCC's BLET program occupies a new facility with multimedia classrooms and a physical training center. There is also an on-site firing range and obstacle course for firearms and physical training. Job opportunities for successful graduates include police officer, deputy sheriff, company police officer, campus police officer and state law enforcement officer. If you are interested in a career in law enforcement, contact Program Director Jeff Dorsett at dorsettj1175@montgomery.edu.
The field of law enforcement is experiencing significant change right now, a trend likely to continue in the coming years. Students in the fall 2022 class have expressed interest in helping define what it means to serve and protect the citizens of Montgomery County. "I am very proud of this incoming class," said Dorsett. "It takes a great deal of courage to walk into the unknown and wish to be part of a very important, far-reaching solution that serves all people."