MCC's BLET Class is Driving in Style
Published on Tuesday, April 27th, 2021
Candidates of Montgomery Community College's largest Basic Law Enforcement Training class spend 40 hours in the law enforcement driver training portion of their curriculum, and now they will enjoy doing so in newly-designed vehicles. The BLET program's Dodge Chargers underwent a facelift this spring, sporting new wraps featuring the College logo.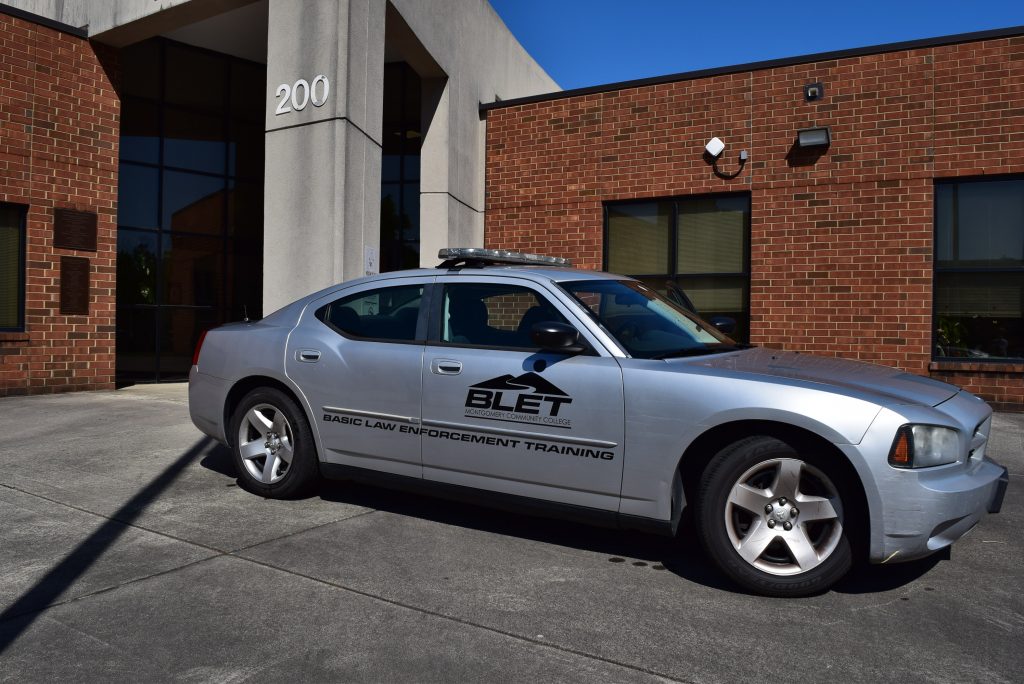 Law enforcement driving-related accidents are one of the leading causes of injury and death for officers; around 200 officers are killed in car accidents every year. Because officers spend a lot of time in patrol cars, knowing how to drive professionally makes all the difference. During MCC's 40 hours of driving instruction, students review the principles of defensive driving including braking methods, how the laws of motion impact drivers, the rules of skid control, the rules of performance driving and the importance of understanding how to traverse curves.
In addition to driving instruction which happens in the spring, this year's BLET class completed lectures and role play scenarios on how to assist persons affected with mental illness. Additional spring coursework included the criminal investigation segment where instructors set up crime scenes for students to process. BLET students concluded their studies in late April.