MCC Welcomes Smith to Helm of Continuing Education Department
Published on Friday, April 28th, 2023
Montgomery Community College is pleased to announce Hunter Smith as its new Dean of Continuing Education. He holds a bachelor's degree in sociology from UNC-Pembroke, a master's degree in educational leadership from Northern Arizona University, and is currently pursuing a doctoral degree from Liberty University in higher education administration.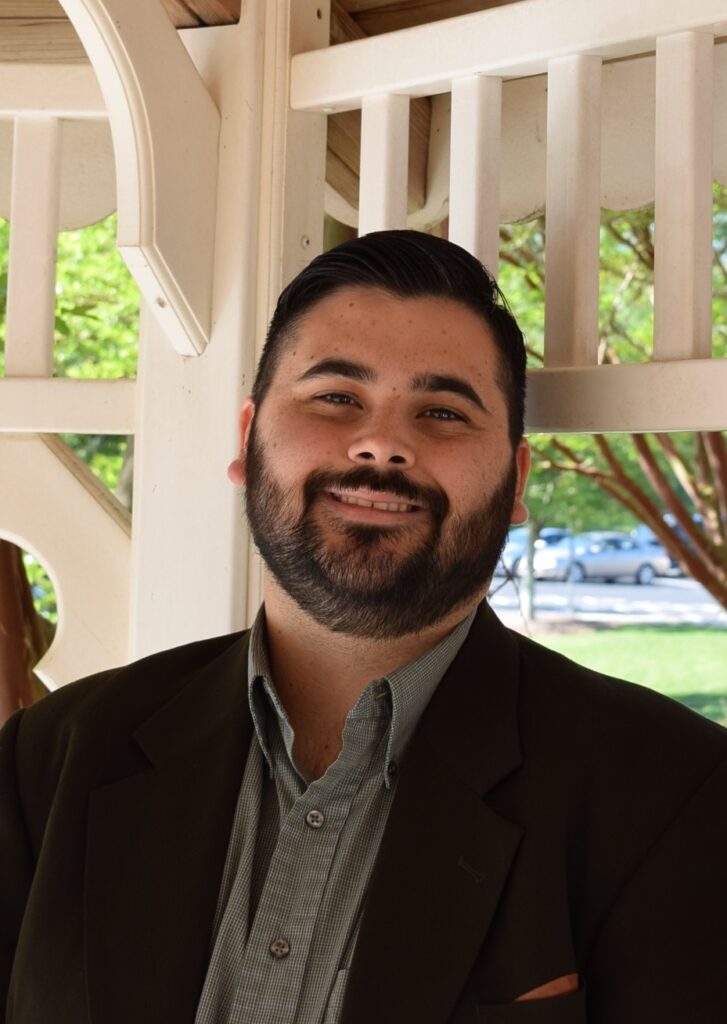 Prior to accepting this role, Hunter served as MCC's Director of Institutional Effectiveness and Research/SACSCOC Liaison. Earlier this spring, when Andrew Gardner left continuing education to join the North Carolina Community College System, Hunter welcomed the opportunity to serve in this role.
"Higher Education and workforce development is really my calling," explains Hunter. "The continuing education effort is so important and rewarding because it's the place where a community college and area companies and organizations intersect. Great community colleges, like MCC, respond to their environment. If a local employer needs specialized training, we are going to figure it out and absolutely deliver; there is little red tape with continuing education."
Hunter inherits a talented and responsive team of people. "I see my role as dean is to facilitate. I want to remove barriers for them, and encourage them to try new things for Montgomery County students, community partners and community members." Prior to joining MCC, Hunter worked for Central Piedmont Community College as the Director of its Financial Services Institute, for Richmond Community College as its College and Career Readiness Coordinator/Chief Examiner and for Fidelity Bank as an Office Manager.