MCC Welcomes Hairston as Trustee
Published on Wednesday, October 14th, 2020
Montgomery Community College is pleased to announce the arrival of Mrs. Shyla Hairston to its Board of Trustees. Hairston, a resident of Mount Gilead, replaces George Gilbreath as the newest MCC board member appointed by Governor Roy Cooper.
Hairston was approached by a friend about the board opportunity. "He said I should apply, that I had a lot to offer the College and that my work in university settings would be very beneficial to the school," said Hairston. Hairston has worked for the Art Institute of Charlotte, and for North Carolina Agricultural and Technical State University in Greensboro. She currently serves in a social work capacity at the Montgomery County Department of Social Services.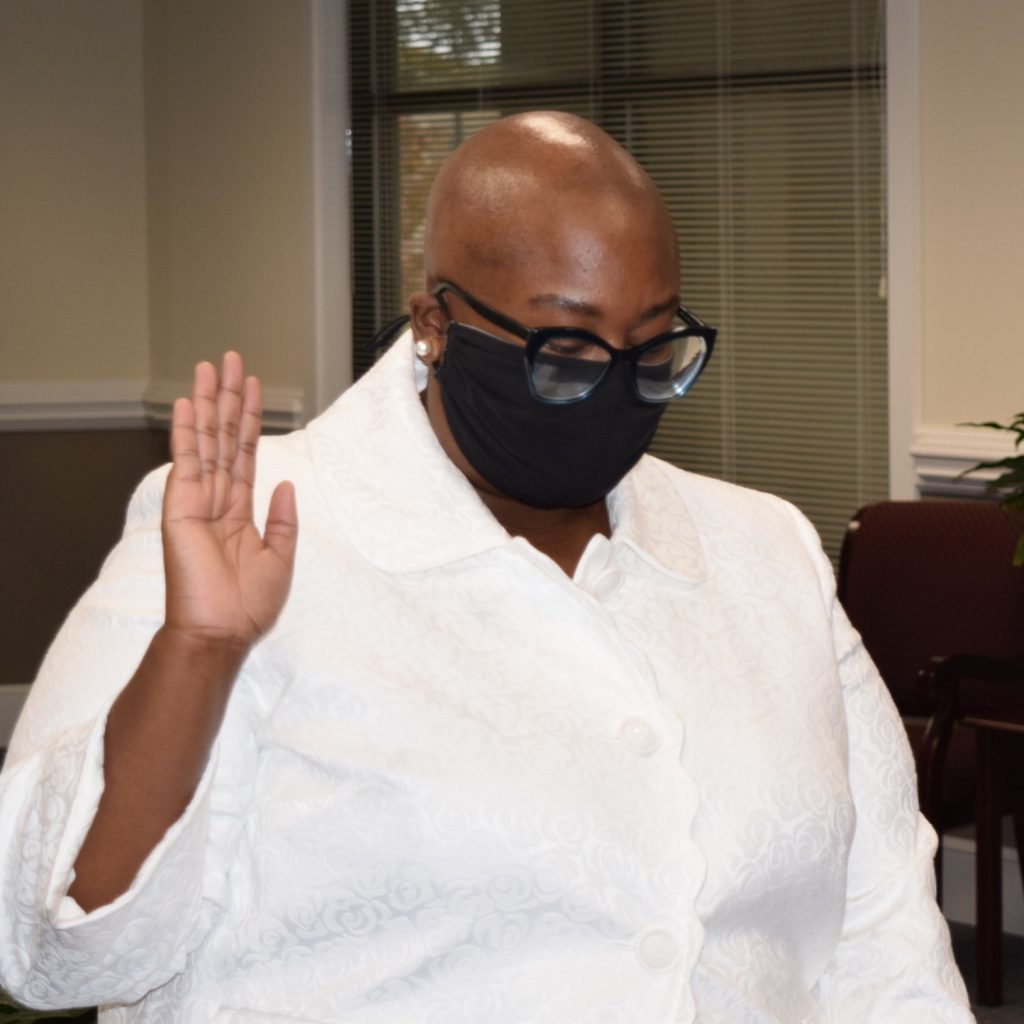 "I am excited to have this opportunity," said Hairston. "I believe in the community college concept and I am ready to absorb all I can about the system and MCC specifically. I wish I had been more aware of community colleges back when I attended school. I would have thrived, and would have obviously saved a lot of money!" Hairston looks forward to partnering with other trustees to spread the good news about MCC to area residents.
Hairston is a graduate of Mars Mill University (NC) with a bachelor's degree in Athletic Training. She holds a master's degree in PK-12 Curriculum Instruction from Averett University (VA).