MCC to Sponsor Local FFA Chapter
Published on Wednesday, February 2nd, 2022
Montgomery Community College Career and Technical Education Program announces that the MCC Sustainable Agriculture Department is sponsoring the Montgomery Central FFA Chapter as a curriculum-connected opportunity for eligible students. The chapter honors the name of the local high school, but has historical ties to previous FFA chapters in the county. Though the name change is recent, the chapter's charter number (NC0023) is one of the earliest of more than 300 current chapters in the state. MCC Sustainable Agriculture Department Chair, Mrs. Kim Johnson, will serve as chapter advisor.

A special event recognizing the Montgomery Central FFA Chapter is planned for Thursday, March 24th, at 7:00 pm, on the campus of Montgomery Community College. Current FFA members and their families will be recognized at the event. Former FFA members are also invited to attend and, if possible, bring their official jackets.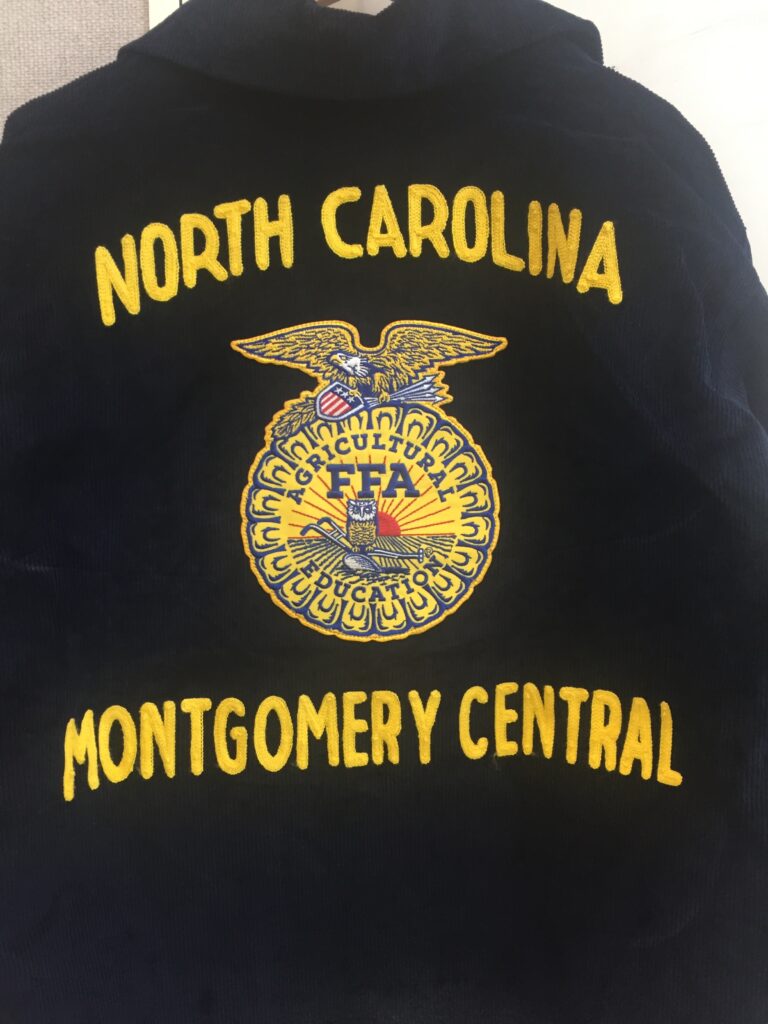 Eligible students enrolled in MCC courses related to agricultural sciences have the opportunity to participate in a variety of FFA activities and opportunities, including local events as well as personal and career development activities. Opportunities for all students with an interest in agriculture are also offered through MCC Ag Club and Forestry Club.
Students who participate in FFA activities often have opportunities to meet members from across the nation at various events, providing exposure to the wider agriculture world through the influence of an organization that is more than a local club. FFA sponsors local, regional and national competitive events, service projects, networking opportunities, community-building exercises and leadership development activities.
"FFA has made a positive difference in the lives of so many students, here in Montgomery County, and across the nation," said Kim Johnson, Department Chair for Sustainable Agriculture at MCC. "We are pleased to sponsor this opportunity for high school students in our program to connect to and benefit from what FFA has to offer."
If you would like more information about the upcoming event, or how to become involved with Montgomery Central's FFA chapter, please contact faculty sponsor, Mrs. Kim Johnson, at 910-898-9738 or email johnsonk4538@montgomery.edu.
Future Farmers of America – today known as the National FFA Organization – was founded by a group of young farmers in 1928. Their mission was to prepare future generations for the challenges of feeding a growing population. Today, more than 735,000 student members aged 12-21 in more than 8,800 chapters in all 50 states, Puerto Rico and the U.S. Virgin Islands are engaged in a wide range of agricultural education activities. Students join FFA to explore a variety of careers in the food, fiber and natural resources industry. The present organization's mission is to make a positive difference in the lives of students by developing their potential for premier leadership, personal growth and career success through agricultural education. For more, visit the National FFA Organization online at FFA.org and on Facebook and Twitter.