MCC Supports AmeriQual Aseptic's Workforce Development Needs
Published on Wednesday, October 21st, 2020
If someone told you a company could provide quality, customized training to employees at no cost, would you believe it? Well, it's true, and made possible through a collaboration between AmeriQual Aseptic, Montgomery Community College (MCC) and the state of North Carolina. Montgomery Community College was awarded the task of managing $137,211 to meet the training needs of AmeriQual Aseptic.
The program is available to members of the North Carolina Community College System through funding provided by the North Carolina General Assembly. As a constituent member, MCC works with area businesses to assess their workforce development needs. Where appropriate, MCC's Department of Continuing Education acts as liaison to the North Carolina Community College System to make the case for financial support. The number of employees trained and resulting overall economic impact to the area are among the criteria used to measure a potential project. AmeriQual's 30-million-dollar capital investment and expectation to hire 73 employees allows them to benefit from a customized training program.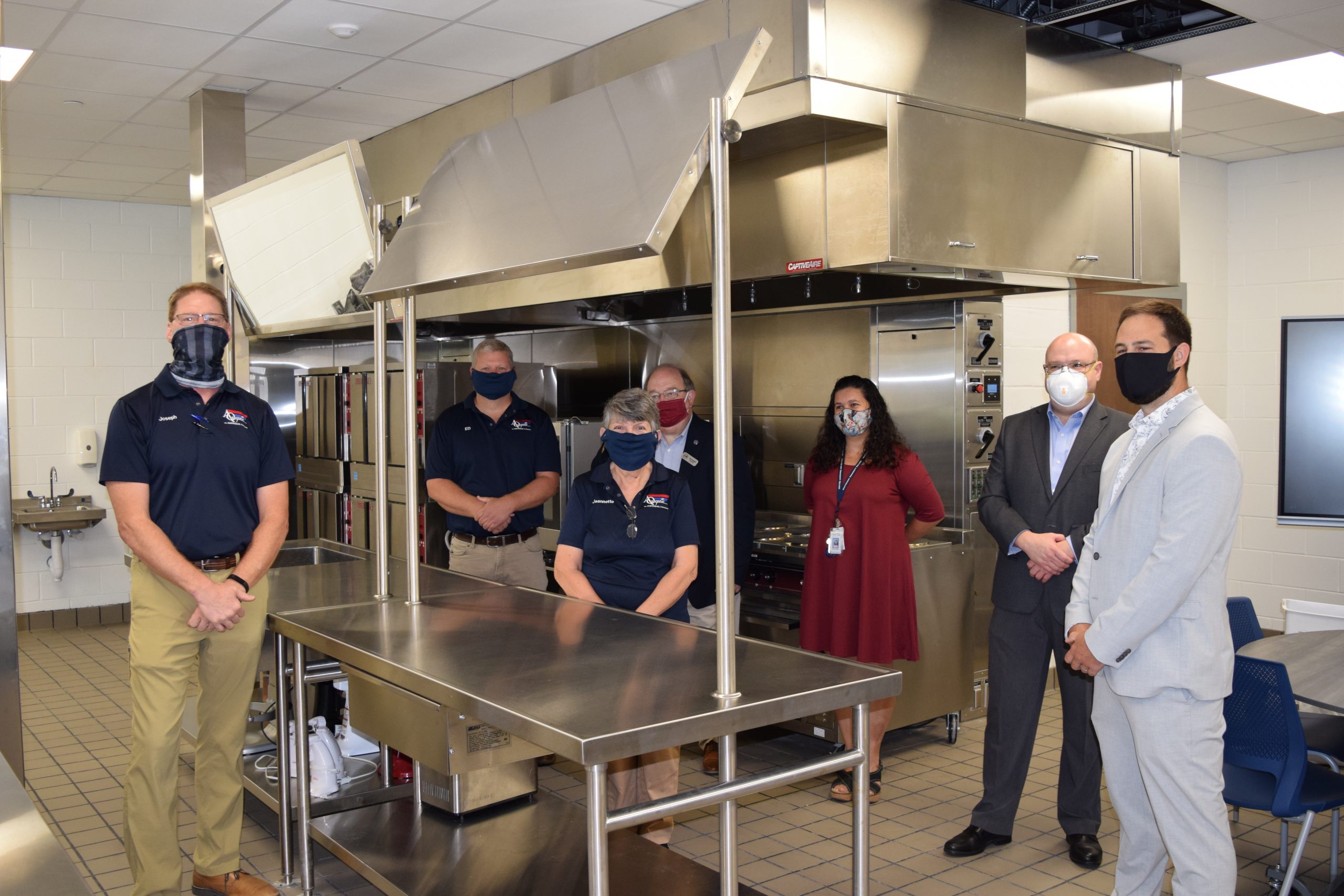 "We are so pleased to be able to support and grow our Team through this customized training program. We endeavor to create a competitive, growth-minded, talented workforce, and this agreement meets our definition of success as it integrates what we call The Four Ps: People, Product, Place and Partnership" said AmeriQual Aseptic Vice President Joseph Neidig. AmeriQual Aseptic is providing people with manufacturing expertise, course materials specific to their products and processes, on-site experience with AmeriQual Aseptic equipment and a blossoming partnership with our local community college and the NC Community College System.
The three-year project commenced in June 2020 continuing through December 2022. Over that time period, the company estimates at least 73 employees, current and future, will benefit from the customized training program geared toward technicians, who are highly technical in the aseptic processing methodologies. These skills will be highly sought-after.
"There is a feeling in corporate America that first, training is expensive, and second, companies can't afford to take employees away from their work in order to train them," explains Andrew Gardner, Dean of MCC's Department of Continuing Education. "That couldn't be further from the truth, and the Customized Training Program model proves that." MCC hopes to identify additional companies in Montgomery County, which are interested in investing in their workforce.
The approved AmeriQual Aseptic training program includes courses in food safety, leadership, safety, continuous improvement as well as equipment specific training provided by the vendor. Jessica Hamilton, MCC's Director of Business and Industry Services is working with the manufacturer to create unique, effective curriculum which will be exciting and valuable to employees. "AmeriQual Aseptic is a best-in-class employer, and Montgomery County is fortunate to have such a forward-thinking manufacturer right here in our back yard."