MCC Receives Grant for MLK Event
Published on Tuesday, October 4th, 2022
Montgomery Community College is the recipient of a Randolph Electric Member Corporation People Helping People Sharing Success Community Grant. The funds will be used to support MCC's annual Martin Luther King, Jr. Day-On Challenge, an event which will take place at MCC on the Martin Luther King Jr. holiday on Monday, January 16, 2023.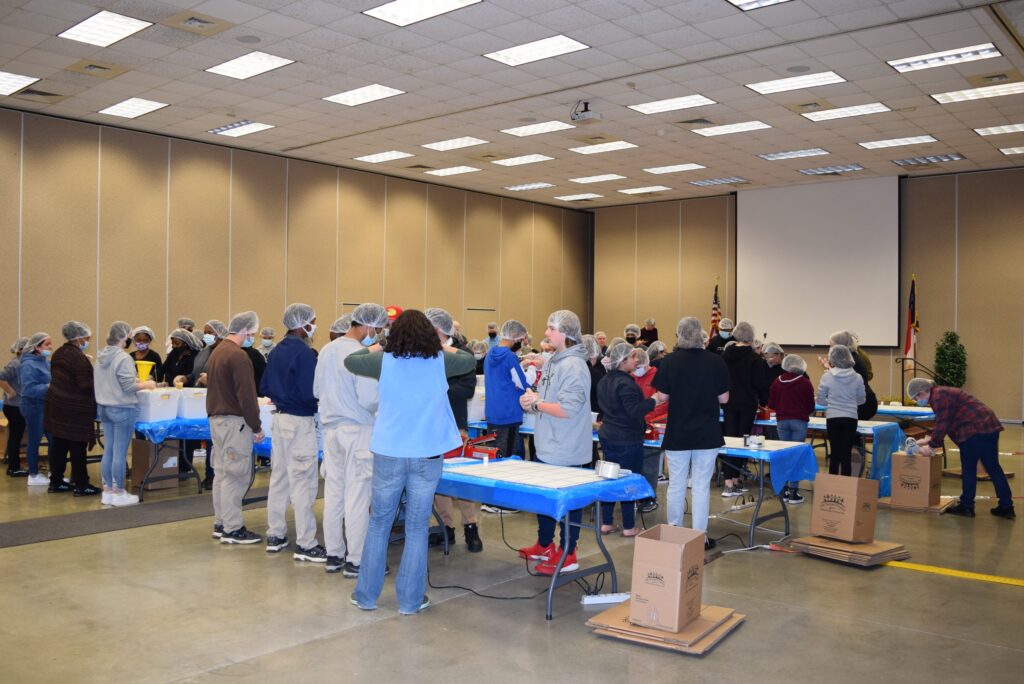 In a normal year, around 100 volunteers come to the MCC campus in Troy to spend an hour or less packing 10,000 ready-made meals. The support of Randolph Electric Member Corporation grant will allow MCC to once again provide 10,000 meals to residents in Montgomery County in need of food assistance. The packaged meals are distributed to all food pantries in Montgomery County and through the Montgomery County Communities in School Backpack Pals Program.
"We are so grateful to Randolph Electric Member Corporation for their generosity, and for recognizing the merit of our outreach event," said Amy Frieary, MCC's point-person for this event and its Dean of Health and Human Services. "The MLK Day of Service event provides much-needed food for our communities, but also provides a wonderful day of fellowship and service for area youth."
Montgomery County is a rural county with a high poverty rate; local food banks are always in need of additional meals and supplies for local residents. Several partners help MCC with this event, including the Troy Rotary Club, Communities in Schools of Montgomery County and the Biscoe Lions Club.