MCC Receives $100k Cannon Grant
Published on Monday, December 20th, 2021
Thanks to generous support from The Cannon Foundation, Montgomery Community College will begin renovating its Metal Finishing Laboratory. The facility, located in Blair Hall, will be used for sandblasting, metal grinding, painting, application of manganese phosphate and black oxide, as well as the finishing and fabrication of various projects and mediums. The $100,000 Cannon Foundation grant will create a state-of-the-art metal finishing lab available to four of MCC's programs: Gunsmithing, Knifemaking, Metal Engraving and Welding.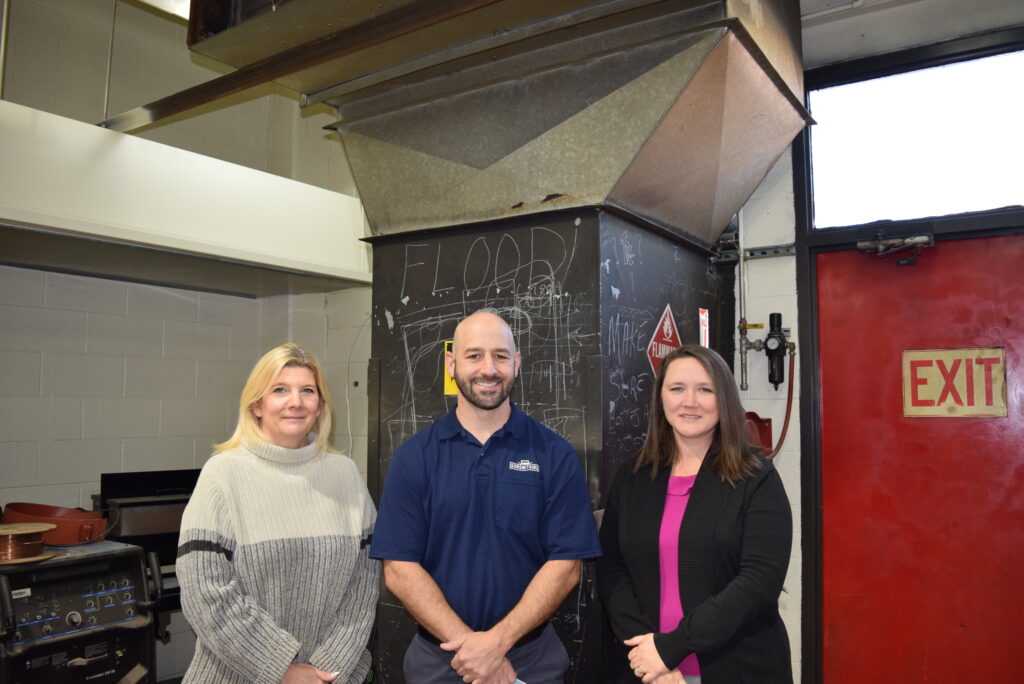 MCC's current facility, the former welding lab plus adjacent bluing room, is very cramped with poor ventilation. The upcoming renovation, which will take place in 2022, will create an expansive, well-lit lab for use by multiple programs. The upgraded location will have appropriate plumbing and drains for custom fabricated chemical sinks, vent hoods with a fresh air intake system, new HVAC and an approved fire suppression system. Students across four programs will enjoy an excellent classroom experience, allowing them to be better prepared for industry needs related to metal work.
Demolition of the old Bluing Room has been completed, thanks to an initial donation from Bear Creek Arsenal. MCC's Director of Facilities, Wanda Frick, partnered with Mark Dye, the Director of the College's Gunsmithing Program, to plan out the improved space including specifying needed equipment. Korrie Ervin, MCC's Director of Resource Development, took the proposed plan to The Cannon Foundation. The College was subsequently invited to apply for a grant, and received word of the award in December 2021.
The Cannon Foundation, located in Concord, North Carolina, was established in 1943 by Charles A. Cannon, President and CEO of Cannon Mills Company. The Foundation continues his philanthropic legacy by funding capital and equipment projects for organizations across Mr. Cannon's home state of North Carolina in the following areas of focus: Healthcare, Higher Education, Human Services and Community. This Metal Finishing Lab project represents the third grant MCC has received from The Cannon Foundation.