MCC Nursing Grads Celebrate Graduation in Drive-Thru Pinning Ceremony
Published on Friday, July 24th, 2020
A cohort of fifteen students completed Montgomery Community College's (MCC) Practical Nursing Diploma Program. The nine-month term began in August 2019, and finished this summer, punctuated by today's pinning ceremony which took place between masked faculty and grads and family members in vehicles.
"Someday, this is going to be a very interesting story that today's nursing graduates can tell their friends," acknowledged MCC President Chad Bledsoe. "I started my medical career during the pandemic of 2020; we were masked and practiced social distancing for graduation!"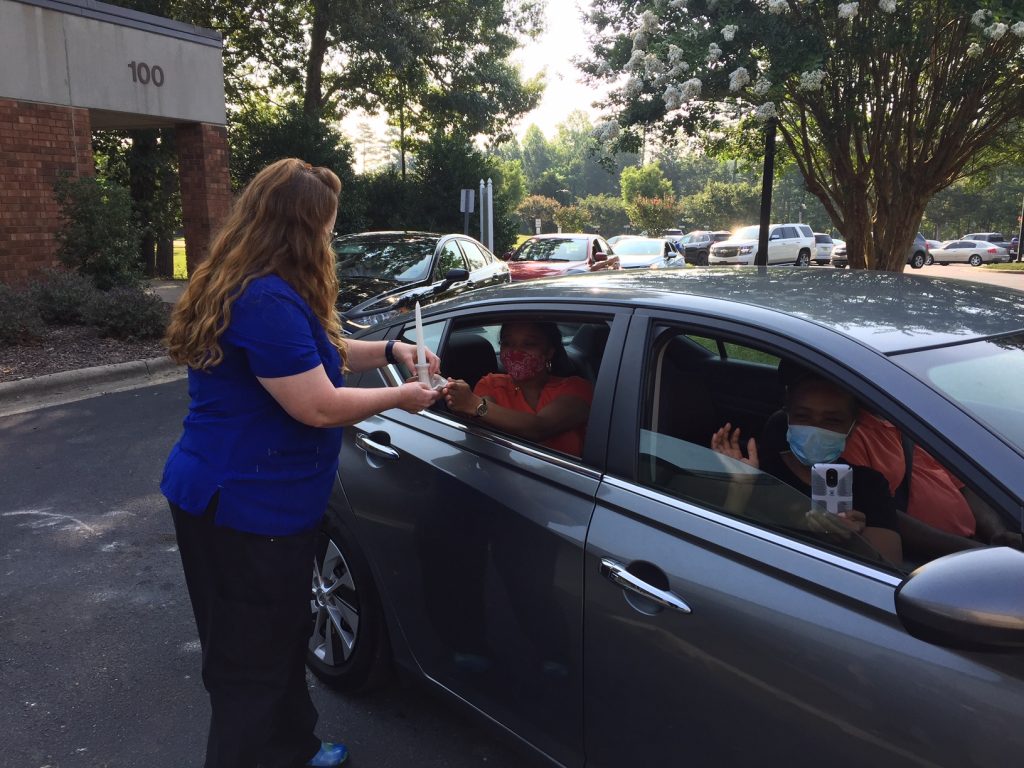 The cohort, comprised of 14 women and one man each received a commemorative pin, a nurse's cap as well as a pottery candle keepsake. Over half of the graduates have passed their NCLEX-PN examination (National Council Licensure Examination for Licensed Practical Nurses) which is used by states as a means of ensuring entry-level practical nurses meet set requirements for nursing licensure. The remaining grads will test in the fall when testing sites and schedules, postponed due to the Coronavirus, reopen.
College President Dr. Chad Bledsoe and Lee Proctor, Vice President of Instruction were present, and on hand representing the College's nursing program were Amy Frieary, Dean of Health and Human Services and Wendy Vaughn, Director of Nursing Programs and Carolyn Saunders, Nursing Instructor.