MCC Invests in Wi-Fi Upgrade to Campus
Published on Monday, February 8th, 2021
After using CARES Act funding to bolster Wi-Fi connectivity in the towns of Biscoe, Candor, Mount Gilead, Star and Troy last fall, MCC is investing additional funds to augment Internet availability surrounding its own campus in Troy.
After an onsite assessment, the College was one of 20 community colleges selected to receive financial resources from the North Carolina Community College Cloud-Ready Initiative to Support Rural College Broadband Access program. With its funding the College purchased six additional hotspots to broaden and strengthen Internet connectivity inside and around the campus. The College also purchased nine new network switches to enable the institution's access to 10-Gigabyte fiber availability in the coming months. The College will also replace its firewall hardware and software, bolstering network security overall.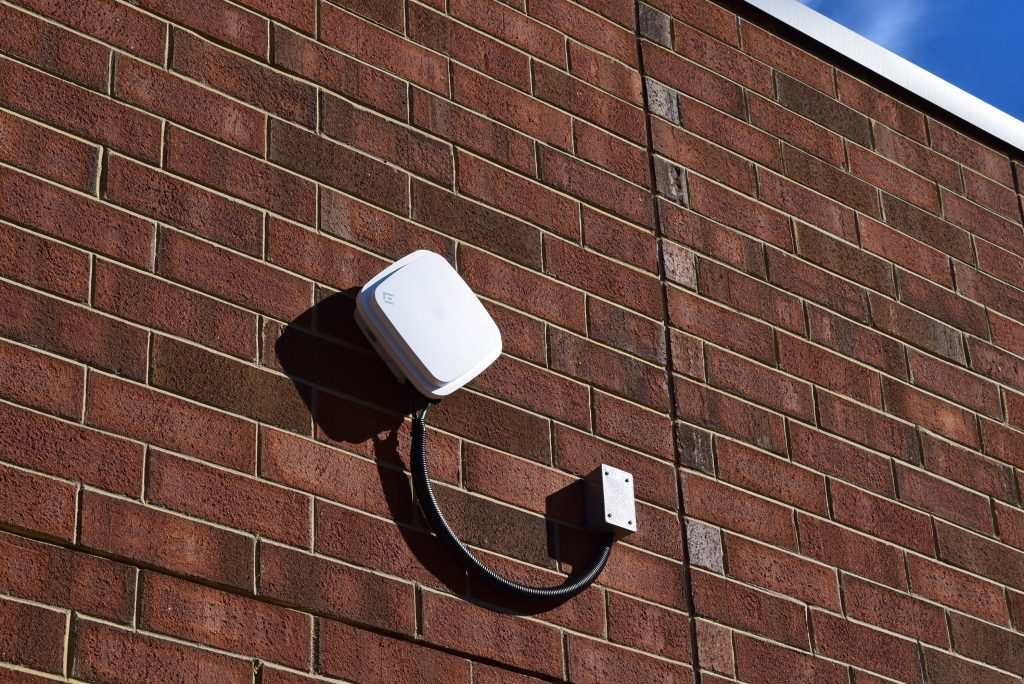 "We were very pleased to have qualified for this funding. These technology upgrades will result in immediate and relevant benefits to students," explains Stephanie Weishner, MCC's Dean of Technology and Learning Resources. Most parking lots around the College are now blanketed with coverage, including the amphitheater undergoing renovation, all the way back to the Pottery Center and the eventual site of the forthcoming greenhouses.
"Because our students are still feeling the effects of limitations placed on them by the Covid-19 epidemic, we continue to do all we can to protect their health and safety while supporting their desire to learn," said Dr. Chad Bledsoe, College President. "Having reliable Internet access is critical to their success, and we want our campus to be a place they can come to stay on track and get things done."
Students and guests to the Montgomery Community College campus should choose MCC_Guest2021 from available wireless networks, and at the Welcome Page accept the terms and get started.