MCC Introduces New Heritage Crafts Director
Published on Monday, February 6th, 2023
John Boalick is the new director of MCC's Heritage Crafts program, and coordinator for the college's pottery program. MCC's Heritage Crafts offerings include Pottery, Beekeeping, Homebrewing, Exercise and Taxidermy classes, however Boalick expects the programs topic breadth to expand significantly in the coming years.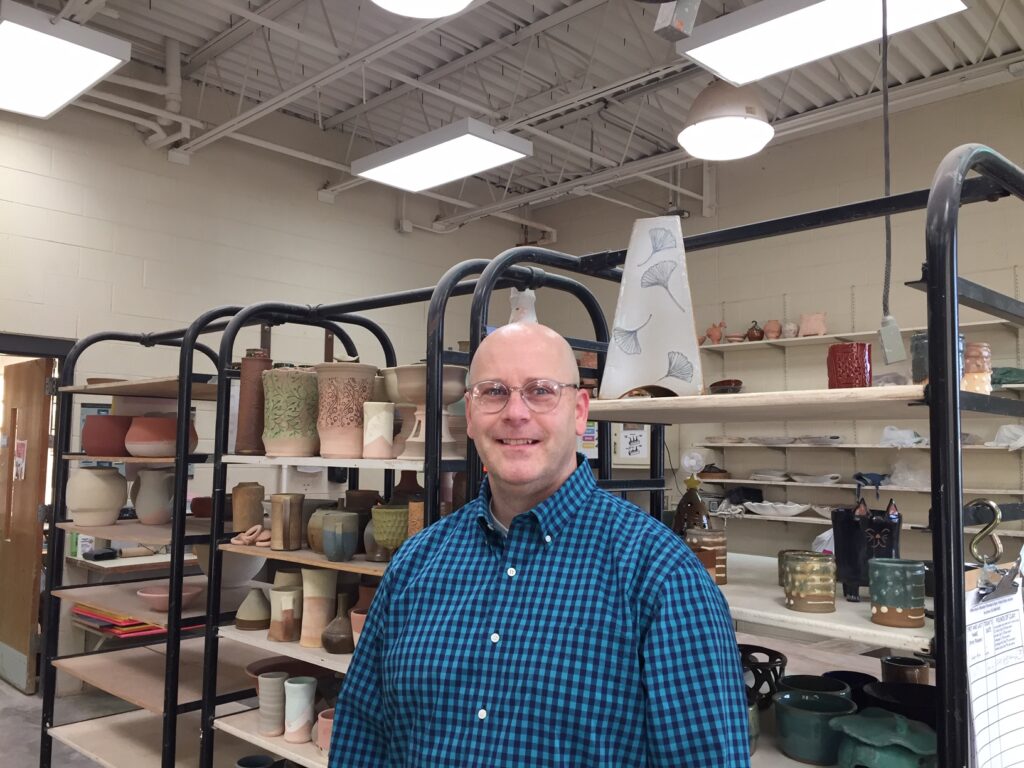 "Our students have considerable skills and love to use their hands to create," explains Boalick. "A robust Heritage Crafts curriculum will provide the public with a variety of structured learning opportunities within already-popular disciplines. Our upcoming classes will give the public exciting outlets to broaden their artistic abilities and polish their craft."
John hails from the state of Virginia, where he grew up and received his education in the areas of sociology, special education and art education. He has taught at several schools and at all public-school grade levels K-12. He has also taught at community colleges, completed residencies at craft schools, and worked as a production potter for shops in Seagrove. He has maintained a studio at his home for some time, but loves coming to work at Building 300 on the MCC campus.
"We have such a rich heritage of Craft in North Carolina and MCC is a great place to continue that legacy. We are fortunate to live near the pottery capital of the world, Seagrove. One advantage for example, is in our pottery classes. The instructors who teach are established professionals, many own their own business and are gallery owners," explains Boalick. "Our learning community greatly benefits from the excellent instructors and the combined years of experience they have to address any question a student might have."
"I have been truly impressed with the technical abilities of our team, and I have witnessed firsthand the close-knit caring community of talented students who return year after year to continue learning. MCC students are some of the most motivated and dedicated students I have ever come across! They love their work, developing comradery in their classes and activities. I am truly blessed to be here."
In addition to existing Heritage Crafts class listings, Boalick will be talking to instructors about offering future classes for MCC students. If you have ideas for Heritage Crafts classes, he would love to hear from you, boalickj7987@montgomery.edu
Students of all abilities can sign up for pottery and other Heritage Crafts classes at: https://www.montgomery.edu/programs-courses/continuing-education/take-classes-for-fun/