MCC Inducts Students into Honor Society
Published on Wednesday, April 27th, 2022
Thirty-one Montgomery Community College students were inducted into its Phi Theta Kappa honor society on April 26th, including several students from prior years who weren't able to enjoy an in-person ceremony due to pandemic constraints.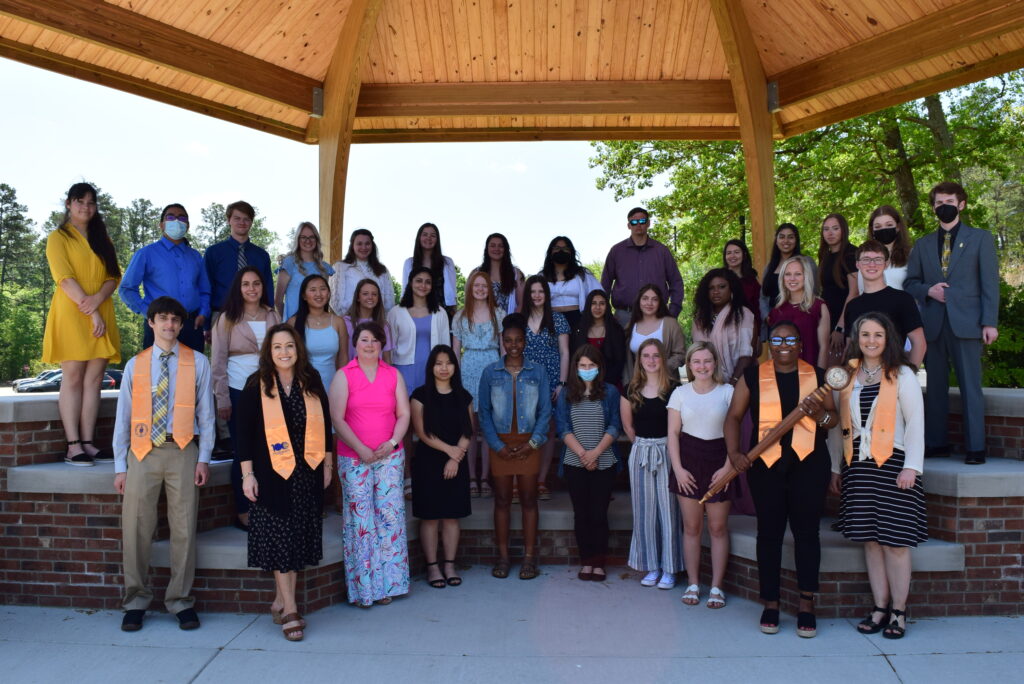 The purpose of the honor society is to promote scholarship, the development of leadership and service and the cultivation of fellowship among qualified students. Inductees have worked hard to meet the eligibility for Phi Theta Kappa, completing at least 12 semester hours of associate degree general education course work with a grade point average of 3.5. They also adhere to the school code of conduct and possess recognized qualities of citizenship.
In addition to pledging allegiance to the society and its ideals, students signed their names in the chapter membership book and received a candle, which represents light, the exploration of truth and dedication to the cultivation of well-reasoned life, a prelude to serve and honor.
The inductees in the 2022 cohort are: Hailey Brock, Kadin Campbell, Cheryl-Lyn Chandler, Jahia Cole, Kaleb Comer, Baden Embry, Dustin Fletcher, Peter Garcia, Galilea Gonzalez, Reagan Hunsucker, Tommie Hussey, Vickie Hyde, Kateline Johnson, Scarlett Kelly, Marili Martinez-Hernandez, Sheyla Mortera-Delao, Karina Navarro Munoz, Diego Penafiel-Jimenez, John Richardson, Tais Sanchez, River Seawell, Erika Shank and Sierra Tevepaugh.
Phi Theta Kappa Honor Society is the international honor society of students attending open-access institutions and seeking associate degrees, bachelor's degrees, or other college credentials. Its headquarters is in Jackson, Mississippi, and has more than 3.5 million members in nearly 1,300 chapters in 10 nations.