MCC Hosts Technical Rescuer Class, Locates Lost Hunter
Published on Wednesday, November 25th, 2020
During the month of October, 36 emergency service men and women, representing 12 agencies, met at Montgomery Community College to complete the 60-hour North Carolina Technical Rescue Wilderness Rescue Certification Program. These students learned mapping, compass reading, tracking, survival, wilderness rescue, along with many other valuable wilderness survival lessons.
During the class, a hunter was reported lost in the woods in Montgomery County. In support of their practical application exercise, the class used methods they learned during instruction to attempt to locate the hunter and were successful! This active example involved deploying a team to the hunter's location while managing the operation from Class Basecamp. The learning environment was a prime example of bringing personnel from multiple teams together for a successful outcome.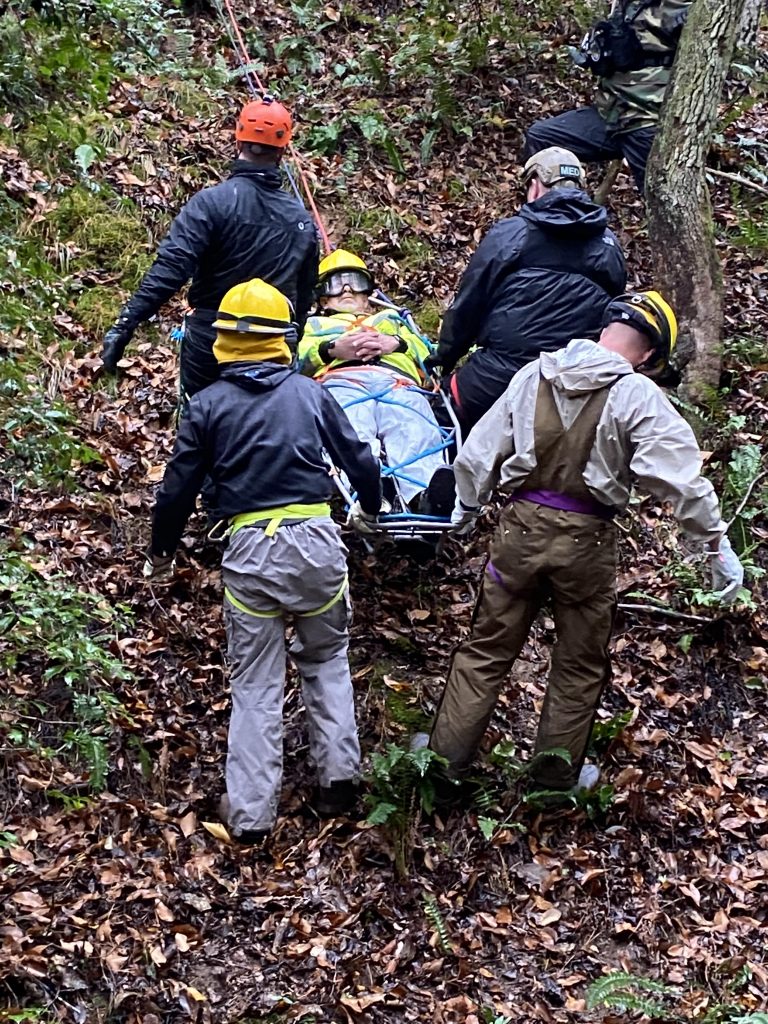 Students met in MCC's CTE building for classroom learning, but spent the majority of their time in the College's Forestry Lab and outside in the Uwharrie Forest where they were required to spend the night in self-made shelters and coverings.
The class was taught and led by Scot Brooks of CrisisTEC, a Hazard Training, Exercise, and Consulting Services company. In addition to operating CrisisTEC, Scot also serves as Emergency Manager for Moore County.
Fire service and other emergency response personnel who perform technical rescue operations are encouraged to take this class. It gives the technical rescuer the knowledge, skills, and ability to satisfy the requirements of Chapter Sixteen (Wilderness) of NFPA 1006: Standard for Technical Rescue Professional Qualifications. In addition to Rescue Operations for Wilderness, other sections include Rescue Rigging, Navigation, Tracking, and Victim Management.