MCC Gunsmithing Students Return to SHOT Show
Published on Thursday, February 23rd, 2023
With the pandemic behind them, 24 MCC Gunsmithing students and two instructors made their annual pilgrimage to attend the National Shooting Sports Foundation's SHOT Show in Las Vegas in January.
The students, members of MCC's Gunsmithing Club, sold enough raffle tickets during the organization's fall fundraiser to pay for attendee travel and housing. With students bringing their own money for food and entertainment, the group arrived in Nevada for work and fun.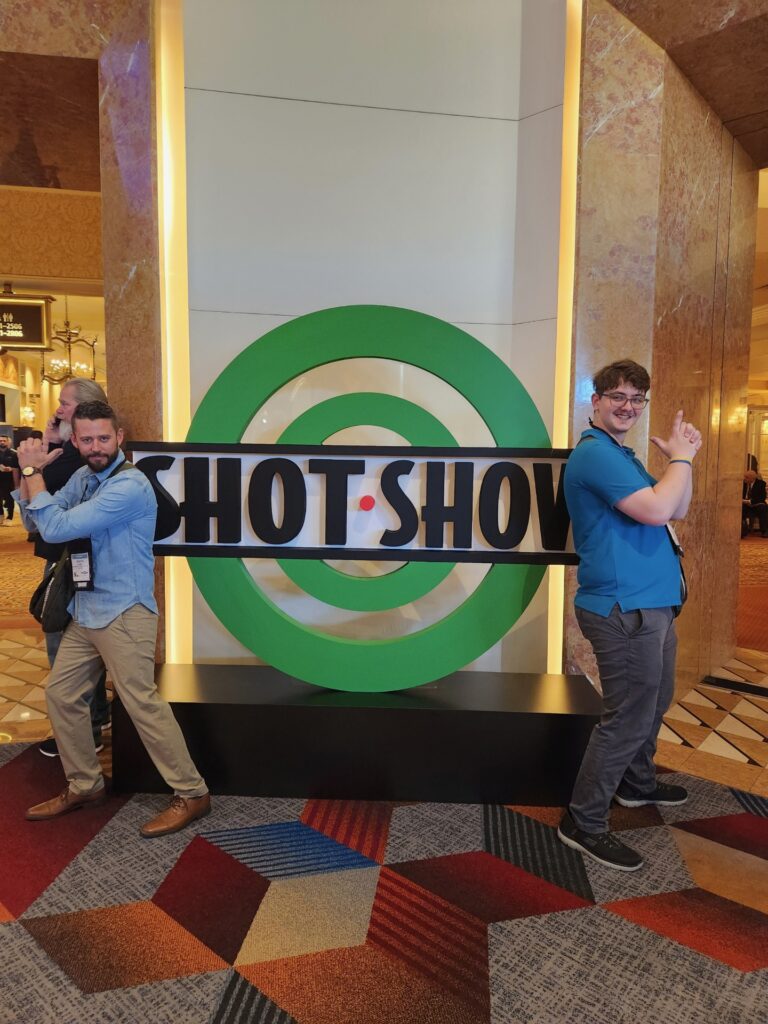 SHOT Show is the firearms industry's largest trade-related event, with thousands of vendors, roughly 60,000 attendees, and 15+ miles of aisles. "This experience provides an opportunity for MCC students to see the breadth of the industry, see the latest industry developments, and begin to make contacts in the industry. Many students hand out resumes and begin the search for post-graduation employment," said Program Director Mark Dye. MCC staff utilize their time at the show to establish contacts in the industry that can aid the college in many ways. Some companies may hire students in the future, donate money or products, serve as guest speakers or even teach NRA short term courses at MCC.
In February, the MCC Small Business Center and Gunsmithing Department collaborated on a Firearms Business Conference. The conference hosted a variety of guest speakers who spoke on topics of benefit to MCC students, graduates, local firearms retailers and others in the industry. The sessions, offered both online and in person, covered a broad selection of topics, from business and accounting, marketing, to federal firearms laws and regulations. Around 75 people were in attendance. The following day, a number of prospective students were able to tour the Gunsmithing Program facilities as part of an open house event.
Over the past several years, MCC's Gunsmithing Program has dramatically expanded and improved its facilities, equipment, and courses to meet national student demand. These changes have made it possible to train significantly more students and further improve the quality of the training. While there was once a three-year wait list, MCC Gunsmithing is now accepting applications for the fall 2023 semester.
MCC's Gunsmithing curriculum ranges from basic diagnostics and repair to true custom builds. Students gain valuable experience in areas as varied as machining, tooling and blueprinting, metal finishing, repair, and stock work. These Beretta rifles give students high quality, current firearms on which to practice and experiment.
More than two-thirds of a student's class time is spent in various MCC shops, bringing theory to a practical application in a hands-on setting. Valuable early machining exercises lay the groundwork for Gunsmithing skills used later when working on firearms. Notable student projects include three custom rifle builds and a custom 1911 handgun.