MCC Conveys Top Employee Awards
Published on Wednesday, October 12th, 2022
Our award-winning employees receive their choice of a favorite parking spot for the year, and $750 to use toward a professional development experience of their choice.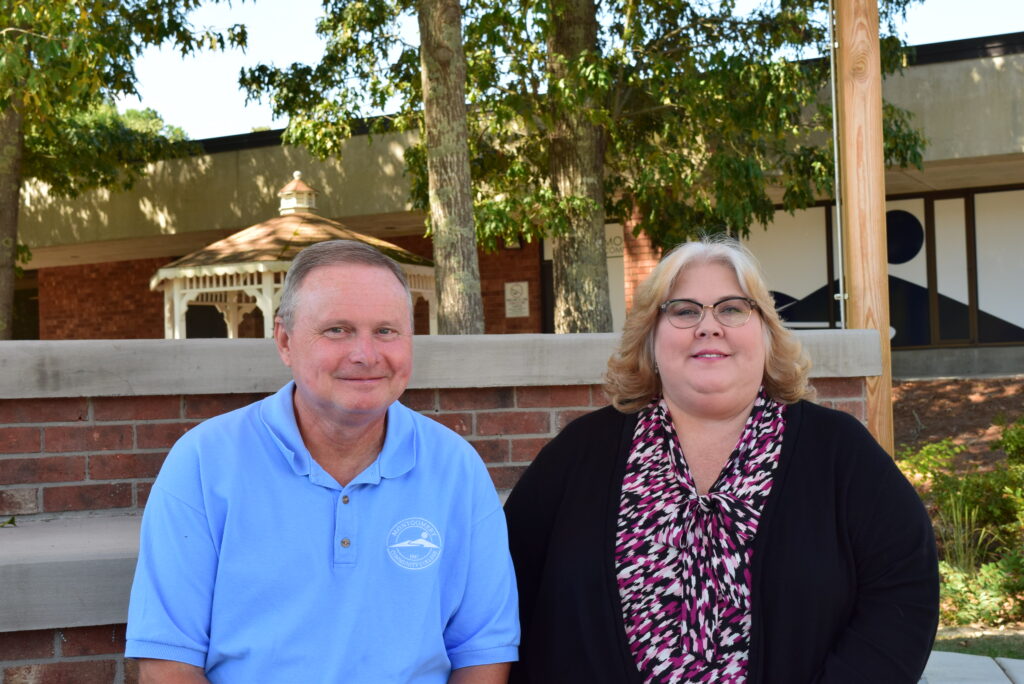 Congratulations to Tonya Luck, MCC Staff Person of the Year!
Tonya Luck is MCC's Director of Financial Services, and she has served the college for six years. She earned her associates degree in business computer programming from Randolph Community College, and her bachelor of science in accounting from High Point University. A native and current resident of Asheboro, Ms. Luck works with a wide variety of people across campus.
She is the go-to person when it comes to assisting faculty and staff with any budget questions they may have. As a member of the business office team, she also assists with duties related to payroll, accounts payable and accounts receivable. She also serves the college in terms of financial analyses and reporting.
"My job requires a lot of multitasking," explains Luck. "There are always projects and deadlines when it comes to finances, so it never gets boring around here, that's for sure!"
Luck is known for her helpfulness and timely responses. When people need financial information, it is often an urgent request to promote good decision-making, and she delivers. "I keep a positive attitude and I do what it takes to get the job done!"
For anyone considering employment at MCC, Luck would recommend it. "MCC is a family. I have always felt supported here, and valued as an employee."
Congratulations to David Klass, MCC Faculty Member of the Year!
A resident of Pinehurst, Mr. David Klass is enjoying his 25th year as a mathematics instructor at MCC.
A typical day for Mr. Klass would include teaching class, advising students and completing administrative duties including recording attendance, posting and grading homework assignments and responding to student emails.
What he loves most about his role at MCC is being in the classroom with his students on a daily basis. He also enjoys his role as an advisor since he helps students plan their next academic steps after leaving MCC. Many of his students are moving on to a four-year university, and he enjoys helping them explore the many good options available right here in North Carolina. "Advising can be challenging since we have so many students with a variety of goals," explains Mr. Klass. "There are many possible career paths, but those differences and options always keep things fun and interesting."
Mr. Klass always tries to put his students first, and do what is best for them. As an instructor within the College Transfer program, he tries to challenge them every day in class to prepare them for the day they leave MCC to move on in their pursuit of a higher-level degree.
To others who are considering careers in higher education, Mr. Klass encourages flexibility. "The pandemic brought about huge changes in the way we teach and is still having impacts today. Tomorrow's successful instructors will embrace change, enjoy technology and focus on their students."