MCC Conveys Annual Scholarships to Deserving Students
Published on Friday, August 27th, 2021
On the evening of August 25th, the Montgomery Community College Foundation awarded over $58,000 to students to attend the fall 2021 semester. These scholarships will be funded in the spring 2022 semester as well, putting education within reach of so many deserving students. Of the 62 scholarships awarded, 14 were to Montgomery Scholars, new students attending MCC right out of high school.
This year, students and their donors were able to meet each other in person during a brief ceremony. MCC Foundation donors contribute to 99 endowed scholarships and 27 named scholarships as well as support various funds in the Foundation designed to benefit students. Last year, the Foundation raised approximately $285,336.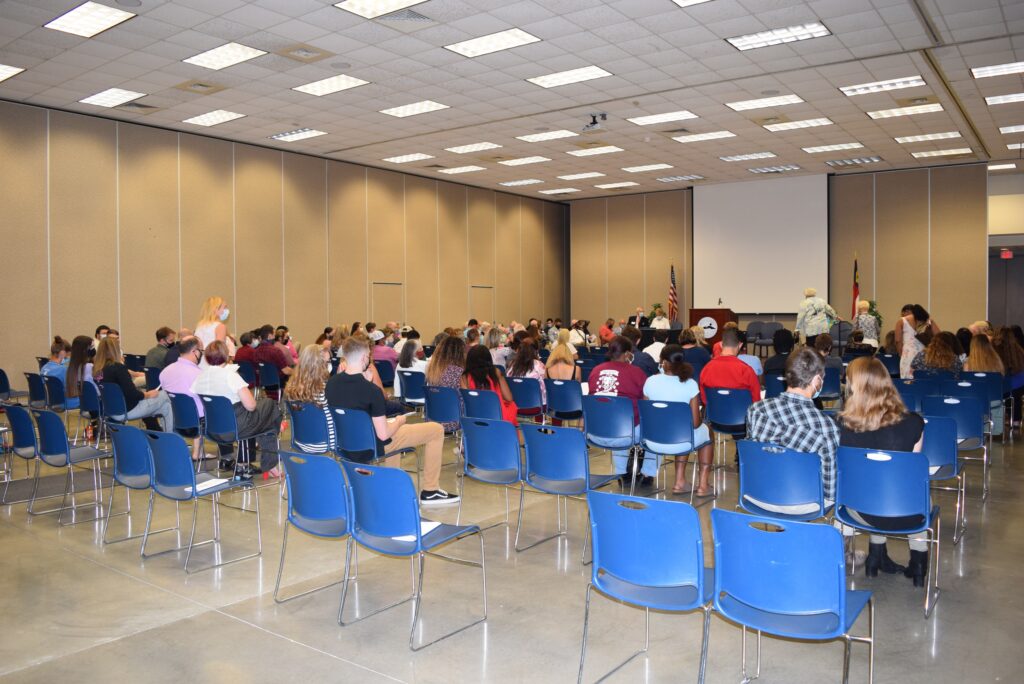 These tax-deductible contributions make an enormous difference to young people in Montgomery County. Scholarships through the MCC Foundation make tuition, books and fees affordable for students. We are grateful to all of our donors for extending the possibilities of education to our young people.
Setting up a scholarship at MCC is easy and rewarding. Donors can set the parameters by which a student recipient will be selected each year. They can specify an area of study, a geographic location, and other factors important to the donor. Each year students apply for scholarships, and are matched with the donor who has agreed to fund their education. There are many examples over the years of how close a bond donors form with their students; many remain friends long after graduation and stay in touch with one another.
It is during this time of year that the MCC Foundation begins preparation for its annual auction fundraiser. This year's event will take place at the TownStage Amphitheater in Troy on October 8th at 6pm.
Whether people participate in the Foundation's auction fundraiser, the spring golf tournament or the fall shooting competition, their tax-deductible contributions make an enormous difference to young people in Montgomery County.
There are many ways to become involved! You can attend an event, bring a friend along, become a scholarship or program donor, or join the Foundation board. All inquiries are welcome! Contact Korrie Ervin at ervink@montgomery.edu.