MCC Conveys Annual Employee Awards
Published on Thursday, August 19th, 2021
Each fall during MCC's employee training/orientation event, Quality Trails, the College president announces the Faculty Member of the Year and the Staff Person of the Year. Each award recipient is selected by their peers, receiving their choice of a favorite parking spot for the year, and $750 to use toward a professional development experience of their choice.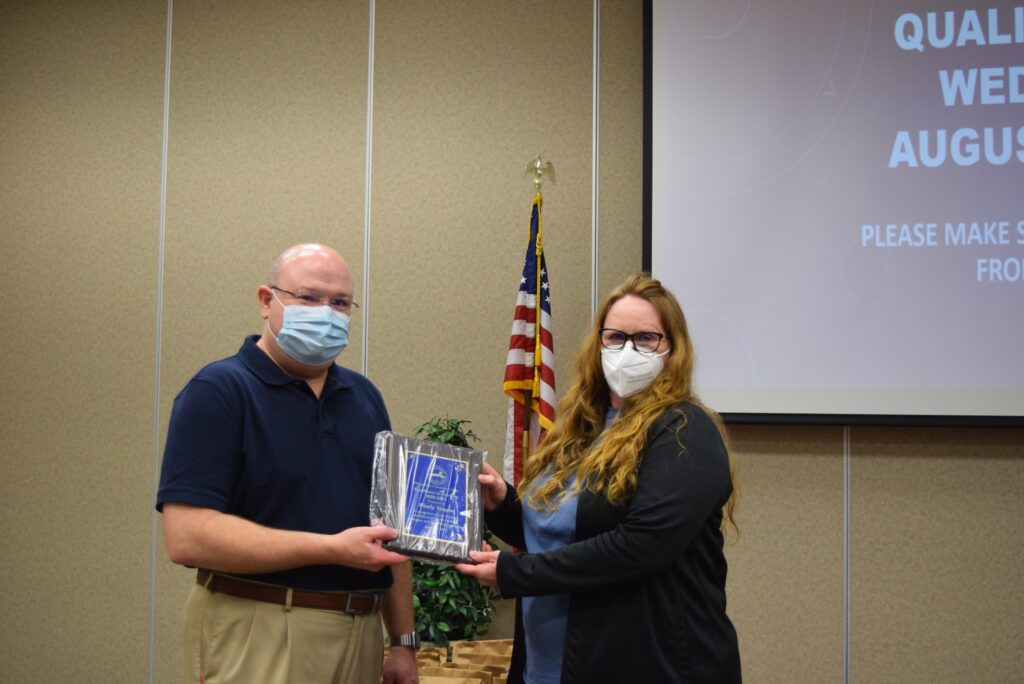 Congratulations to Wendy Vaughn, Faculty Member of the Year! Wendy is the Director of Nursing Programs at MCC. She received praise for her diligent work through the pandemic, ensuring that nursing students obtained the skills needed to pass their certification/exams. She was a critical part of making sure faculty and students were safe and adhering to the Covid-19 requirements – all while teaching and inventing new strategies to meet the program/course objectives.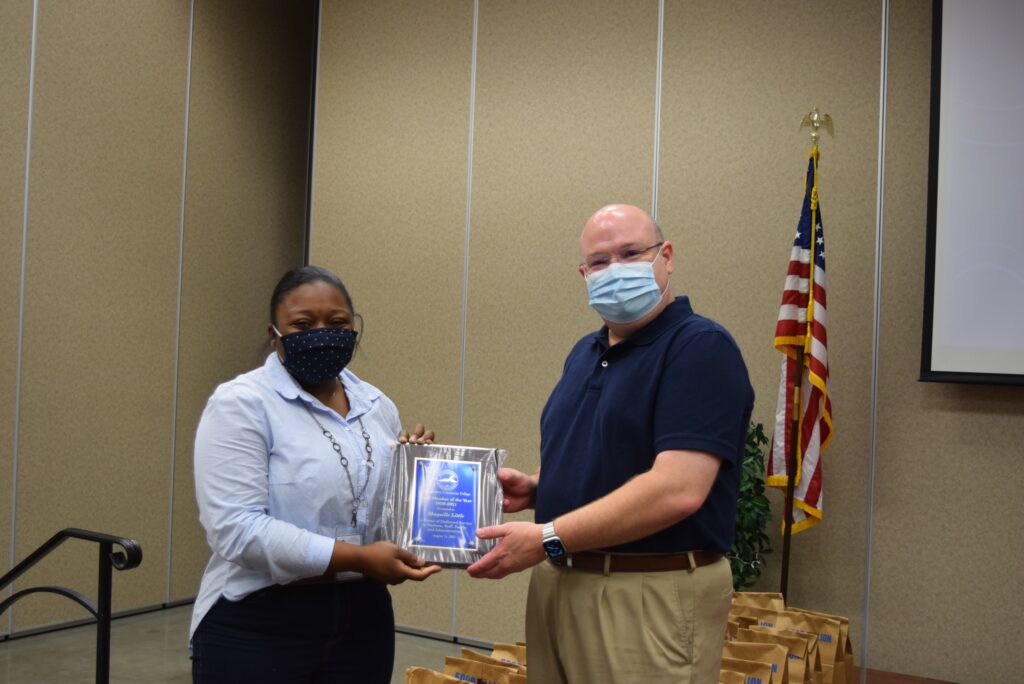 Congratulations to Shaquille Little, Staff Person of the Year! Shaquille is the Career & College Promise Success Advocate. In addition to her role as an employee, she finished her own classes and graduated. Shaquille continues to take classes in her journey towards a Bachelor's degree. Shaquille was instrumental in the success of our students during the Covid-19 pandemic. She reached out to our students on so many levels, helping them succeed online as this was a new experience for many.