MCC Continues Campus Transformation
Published on Friday, August 21st, 2020
Campus renovations at 1011 Page Street in Troy continue at a steady clip as Montgomery Community College continues its march toward a more modern, efficient campus with student-friendly upgrades.
Construction began in summer 2018 with extensive alterations to Building 100 known as Blair Hall. The facility underwent plumbing and HVAC upgrades in addition to classroom improvements, new faculty offices and an attractive and convenient Student Services area. Though the Blair Hall renovations are mostly complete, two large projects remain: a new student Counseling Center and the lifting of the auditorium floor to street level. (The multi-level, sunken area couldn't be retrofitted, so the College elected to fill in the void to create a spacious classroom.)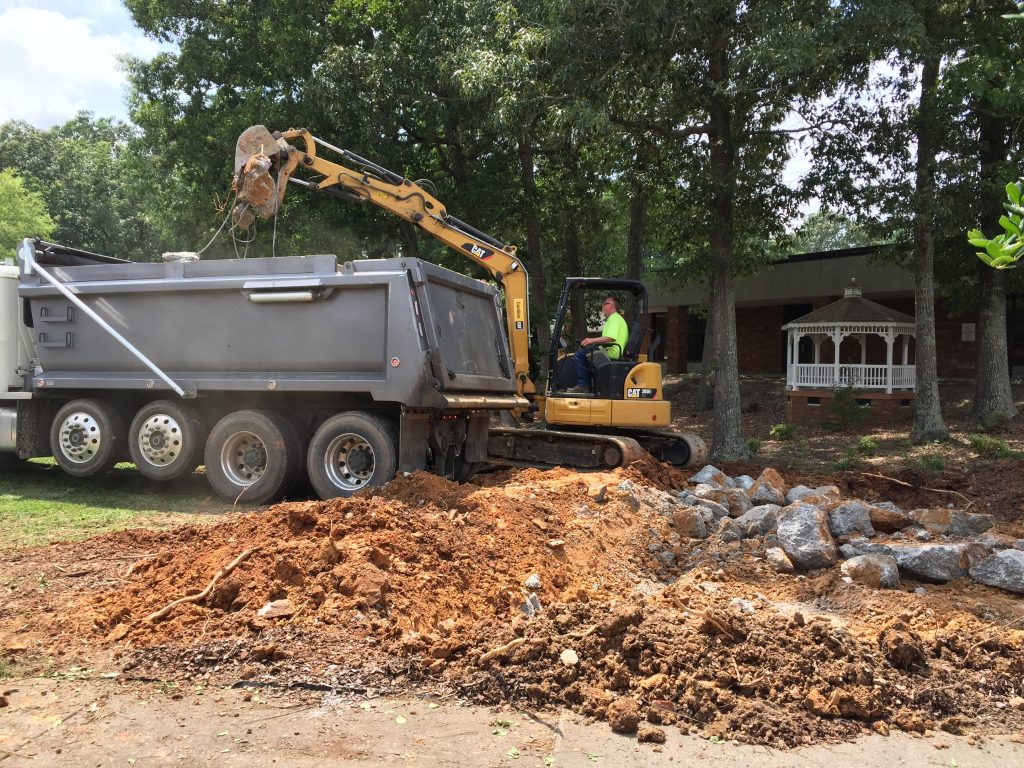 The College's Pottery Department will enjoy a new HVAC system, as will a portion of Building 100 (Blair Hall).
Building 500, which houses mostly classroom space, is next on the list with planned upgrades to flooring, plumbing and lighting. Smaller classrooms are being combined to create spacious learning environments where students can spread out.
Exterior upgrades to campus are also underway, with a new sheltered amphitheater for outdoor gatherings, and a decorative masonry archway to welcome guests to campus. The College will be installing a new greenhouse for its Sustainable Agriculture program. In addition, the College's existing shooting range is doubling in size, with a second pistol range with space for 15 additional 50-yard shooting lanes.