MCC Certifies Water Rescue Participants
Published on Wednesday, October 5th, 2022
Sixteen emergency services personnel from across North Carolina completed their Technical Rescue – Water Rescue Certification in late September. The "TR" course, provided by Montgomery Community College, normally takes place over a full week, however pressure from incoming Hurricane Ian packed 48 hours of work into a four-day span.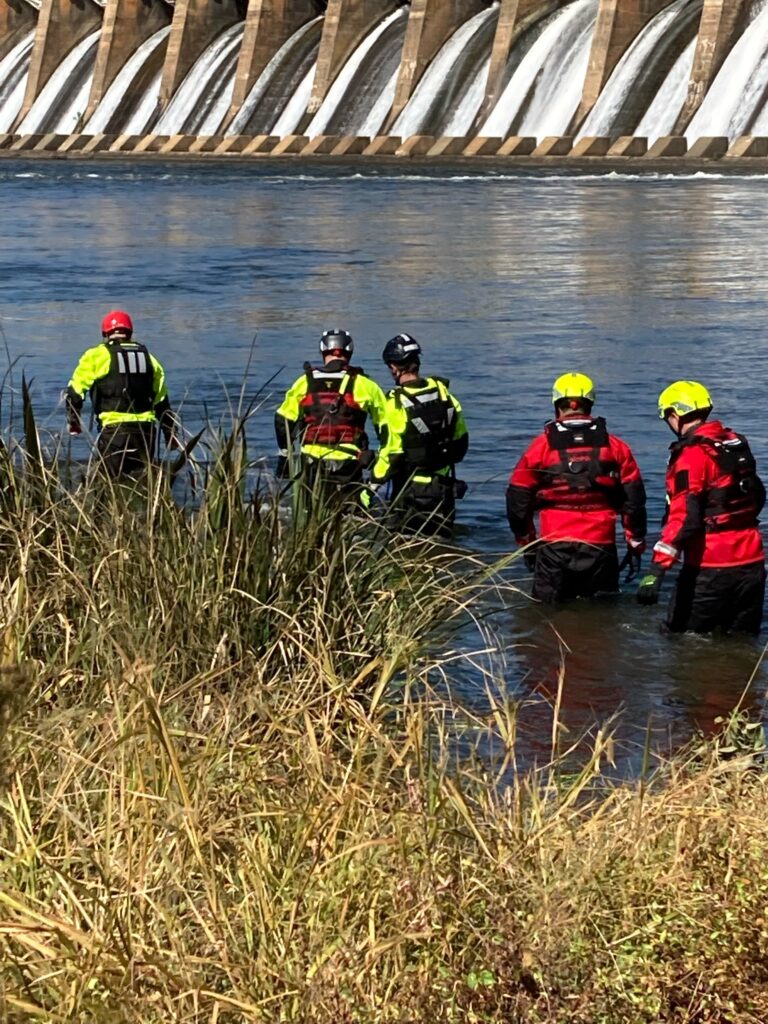 "Nothing like a hurricane to motivate folks to finish their water rescue training!" said Greg Taylor, a course instructor and MCC's Director of Health & Public Safety Programs. "We knew when we started on September 26th we had to wrap this up quickly to get folks back home and off the roads. Everyone was focused, professional and all sixteen students passed with flying colors."
Five instructors were on hand to teach the students. After initial classroom time on MCC's campus in Troy, the group completed swim tests at the Town of Biscoe pool. They moved on to the Lake Tillery Hydro Dam for the swift water portion, which provides training in fast-moving water such as one would find in flood, hurricane and river scenarios. From there, the cohort moved to the Swift Island Lake Tillery Boat Access area for the still water portion which trains for lake and pool rescue.
Students came from neighboring counties and municipalities as far away as Fayetteville and Concord. The brought their own wet suits, dry suits and other protective equipment. Boats, rafts and other needed vehicles were generously provided by Albemarle Fire Department, Lake Tillery Fire Department, Montgomery County Rescue, Stanly Emergency Services and West End Fire Department.
"There is quite a bit of water in North Carolina, which makes this training very necessary," explains Taylor. Several of the departments represented in the training group are actually starting water rescue teams in their communities.
MCC will be hosting a comprehensive Public Safety EXPO October 12-16. The event is open to all first responders, and will cover topics such as Firefighter Certification, Technical Rescue, Extrication, TIMS and more.