MCC Celebrates "Made in Montgomery Day"
Published on Tuesday, October 31st, 2023
Montgomery Community College normally celebrates a fall Manufacturing Day, but this year they decided to expand the reach of the event to all businesses, not just manufacturers, calling it Made in Montgomery Day!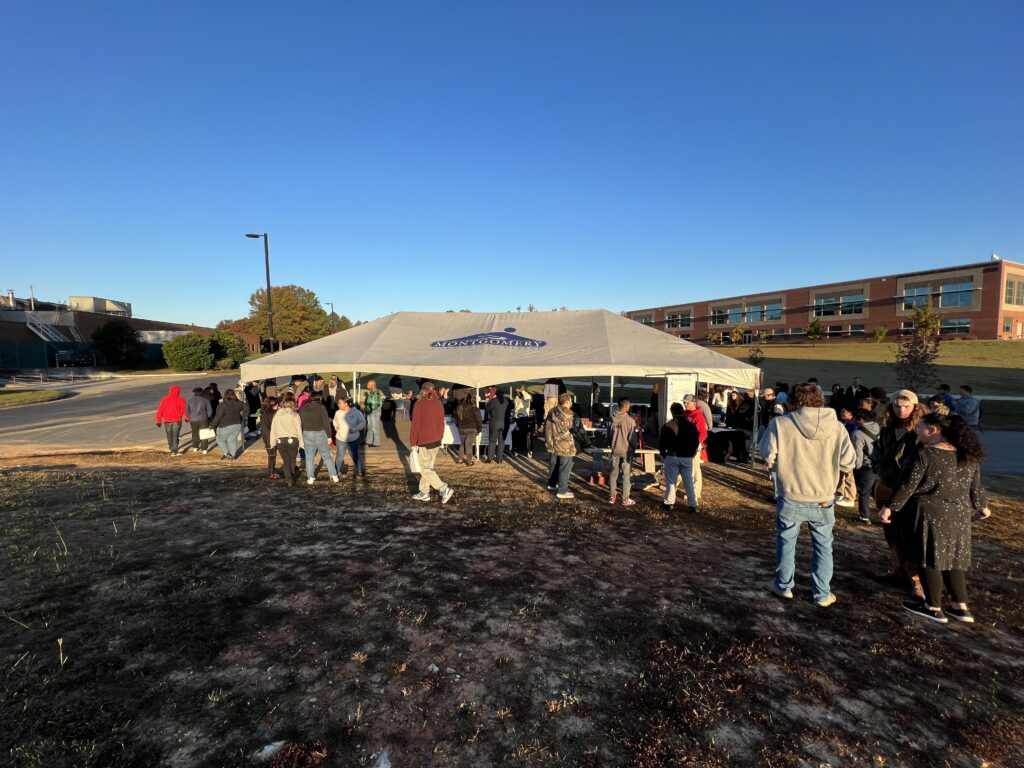 Companies in attendance included Troy Lumber, Mohawk Industries, Inc., Saputo, Inc., Mountaire Farms, FirstHealth of the Carolinas, Sandy Ridge Assisted Living, NEXT Gen, Montgomery County Schools, Myrick Construction, Southern Corrections – Department of Adult Corrections and McGee Brothers- Carolina Masonry Services.
On October 25th, companies set up tables under a big white tent located between Montgomery Central High School and MCC. Between 7:30am and 1:30, approximately 400 juniors and seniors toured the tent and visited with local employers. In addition to information about employment opportunities, companies in attendance brought product samples and branded items to show pride in their organization.
The event's predecessor, Manufacturing Day, was created in 2011 as an annual October initiative to raise awareness for the many opportunities in modern manufacturing. A growing shortage of manufacturing talent is the primary reason it is so important to educate future generations about the importance and benefits of a career in manufacturing. Manufacturing Day, and similar events like Made in Montgomery Day, aim to inspire young people to explore career opportunities in manufacturing which plays such a crucial role in the U.S. economy.