MCC Celebrates Annual Scholarship Ceremony
Published on Thursday, August 31st, 2023
On August 29th, around 75 Montgomery Community College students received financial awards from the very special people and organizations who endow scholarships at the College. Students and their donors were able to meet each other in person during a ceremony and post-event reception.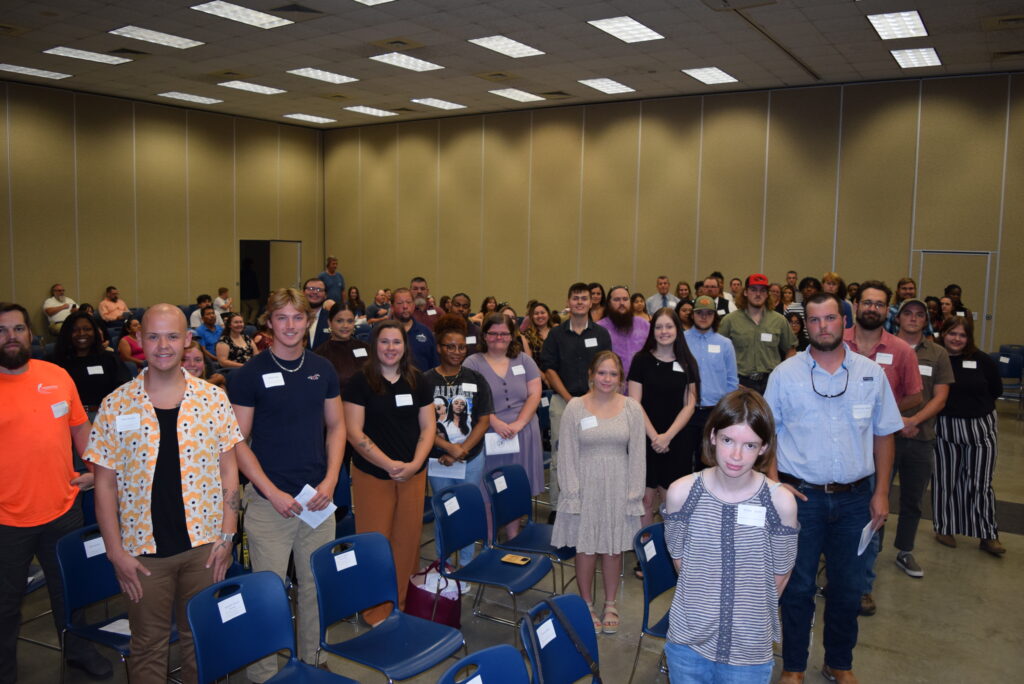 The evening began with the presentation of merit awards, which are scholarships are based on a student's performance in their program and recommendations from their instructors.
The next group of awards, in its third year, were scholarships awarded to continuing education students through an established endowed fund. This scholarship assists continuing education students taking classes in a variety of programs including, phlebotomy, taxidermy, gunsmithing, welding and more.
The next group of awarded scholarships celebrated the Montgomery Scholars Program, providing Montgomery County high school graduates with a scholarship to MCC beginning the fall semester of the year they graduate. This is a two-year scholarship that covers, tuition and fees and $250 towards books for this academic year and the next. This program continues to grow each year, not only from the number of students attending, but also from the generous donors who contribute to support this very worthwhile initiative.
The final group of awarded scholarships were based on financial need. All MCC scholarships are maintained and distributed through the MCC Foundation, making tuition, books and fees affordable for students. The Foundation is grateful to all its donors for extending the possibilities of education to our deserving students!