MCC Announces Stipends and Scholarships for Firefighting Students
Published on Wednesday, September 23rd, 2020
MCC students pursuing firefighting designations are eligible to receive either a stipend or a scholarship through a firefighter recruitment and retention initiative funded by the Blue Cross Blue Shield (BCBS) Foundation of North Carolina. Both adult and high school students are eligible for the program, classes will begin in January 2021.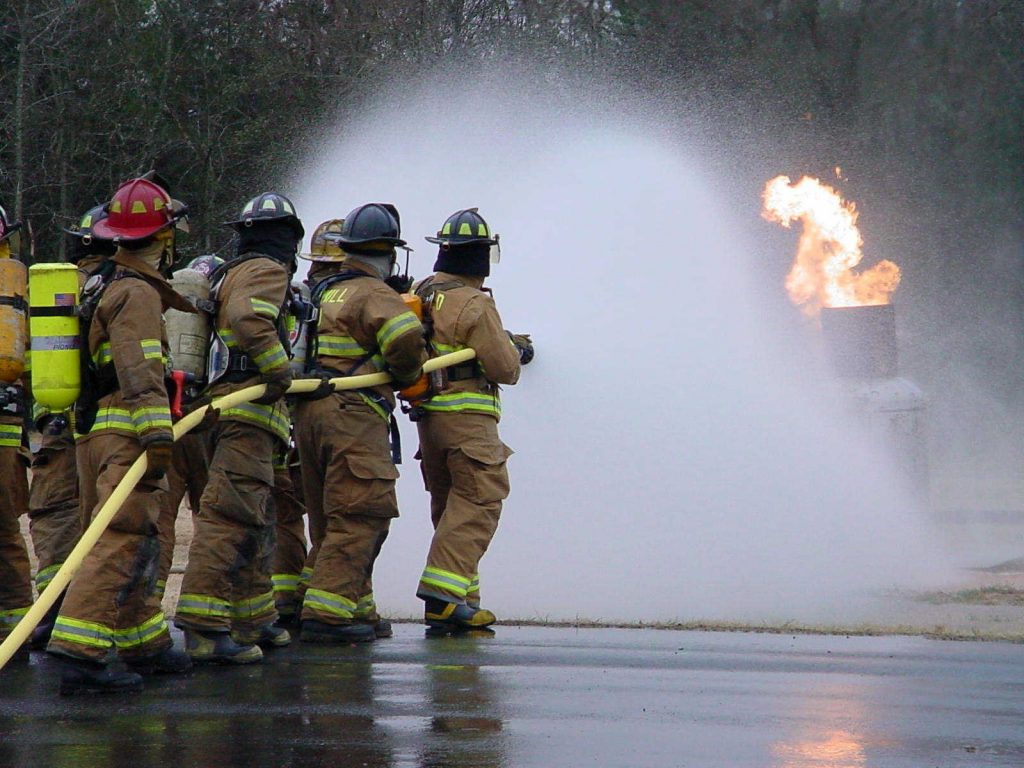 The BCBS Foundation of NC Firefighter Stipend and Scholarship Program provides stipends of $500 per term or scholarships up to $1,000 per term for eligible Montgomery Community College students pursuing NC Firefighter Certification courses. The funds are designated to assist North Carolina fire and rescue departments with recruitment and retention of firefighters. A particular emphasis is in supporting the recruitment and training of individuals in achieving their Firefighter I & II certifications to impact the number of firefighters within the state.
The BCBS Foundation Firefighter stipends and scholarships are intended to offset the out-of-pocket expenses such as materials, travel and personal expenses a student could incur in order to participate in training. Funds are disbursed to the student's college account to cover any expenses for the program/courses to cover instructional costs associated the designated fire fighter training within a NC community college. Any balance of funds will be allocated to the student.
Contact Connie Parsons at MCC to explore your eligibility for the stipend or scholarship program and to begin your application. Please email parsonsc5744@montgomery.edu or call 910-898-9672 to get started.