Let's Roll
Published on Friday, July 29th, 2022
Eggrolls are a flaky, flour and egg-based pastry filled with cabbage, meat and minced vegetables before they are deep-fried. These tasty, hot cylinders are a common companion to Chinese takeout in America, however two Troy-based entrepreneurs have made eggrolls an entrée, moving far beyond the typical pork and cabbage option.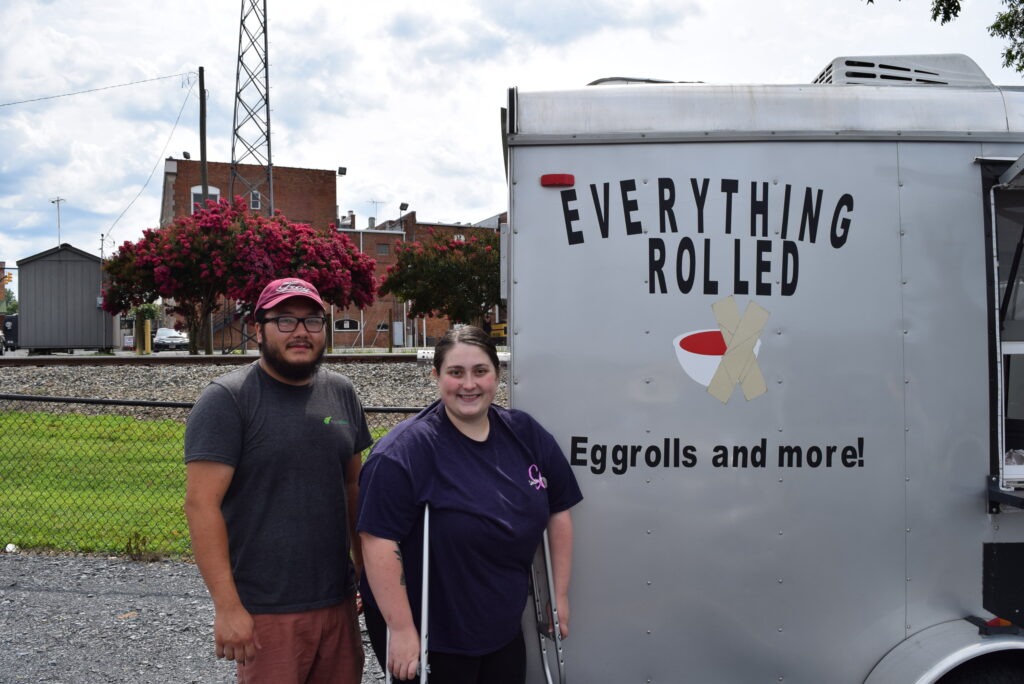 Ronny Xiong's family heritage is Hmong, an ethnic group hailing from Southwest China, Vietnam, Laos, Thailand and Myanmar. He grew up in a rich culinary tradition, surrounded by good cooks with a knack for using spices, and as he grew up, he too learned his way around a kitchen. He and his wife China, a native of Troy, always enjoyed cooking together as a young couple, but when they started entertaining friends, things took an interesting turn: Ronny's eggrolls were out of this world!
"Friends started requesting food, and encouraged us to try rolling new ingredients," explains China. "Some of the experiments failed, but others were quite successful. It wasn't long before we realized we could probably make a living with this type of cuisine."
Serving 2,000 eggrolls a week, the Xiong's Everything Rolled food truck is a common fixture across our region. They happily feed festival-goers, farmer's market customers, college students and more. The weeks are filling up six months out, with January 2023 events starting to populate their calendar.
"It is not easy," admits Ronny. "We are the employees, so when our children need us (they welcomed a new daughter several months ago), or when one of us has an illness (China broke her foot riding a horse last month) it makes thing difficult."
The Xiongs had a lot to learn as first-time small business owners; in addition to purchasing and configuring their food truck for the specialized eggroll offerings, they needed help with operational tips. For this they turned to Montgomery County's Small Business Center. The SBC helped them create their Limited Liability Corporation, obtain the necessary permits to serve food, and gain a better understanding of cash flow and financing options.
Everything Rolled has been in business for one year now, and plans are underway to expand their reach as opportunities present themselves. "At some point, we will need two trucks in order for us to meet the dining needs of our area," says China. "With the help of the SBC, we will move in that direction, and keep things rolling."