Leadership Montgomery Celebrates 27th Graduating Class
Published on Wednesday, May 17th, 2023
Judy Stevens, retired Chamber and Economic Development Director, discovered leadership programs being offered in other counties around North Carolina and wanted to implement a local program to generate awareness of the "Golden Opportunities" that exist in Montgomery County. "Leadership Montgomery" kicked off in the fall of 1994 with 29 participants representing private businesses, municipalities and service providers.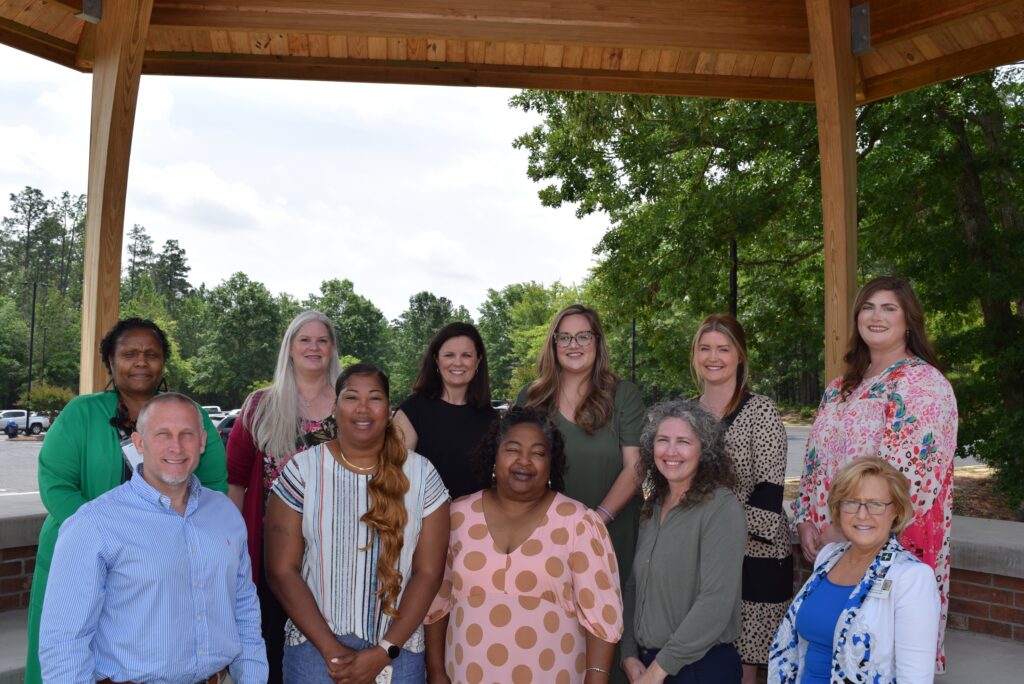 The class of 2023 which graduated in mid-May marked the fourth year that Savannah Heath, Economic Development Director of Montgomery County, and Jessica Hamilton, Director of Business and Industries Services at Montgomery Community College have co-facilitated the program which is now championed by the Montgomery Community College Foundation.
Leadership Montgomery seeks men and women who have achieved, or are working to achieve leadership positions within our community or in their profession. Individuals may choose to enroll themselves or may be sponsored by an employer. Some scholarships are available to cover partial costs for the program. Please contact hamiltonj8964@montgomery.edu to request additional information.
Leadership Montgomery graduates L-R front row:  Bryan Reynolds – Farm Bureau Insurance; Jamie Ewings – Better Together; Lessie Jackson – Town of Mt Gilead; Michelle Grit – Montgomery Community College; Wendy Wagner – FirstHealth of the Carolinas. L-R back row: JaMese Black – Montgomery County Schools; Jessica Ingram – Capel Inc.; Melanie McLeod – Fidelity Bank; Paige Roberts – Communities in Schools; Lorrie Brady – Montgomery County; Kaitlyn Hallyburton – Montgomery County. Graduates not pictured: Tracy Blake – Montgomery County Cooperative Extension; Steve Hair – Montgomery County Commissioner; Ruth Hair – Retired; Haley Ray – FirstHealth of the Carolinas; Emily Tucker- Montgomery Community College.