Jones Joins MCC as New Trustee
Published on Monday, August 24th, 2020
Philip B. Jones, a physician in Albemarle, has joined the Montgomery Community College Board of Trustees. Board Chair Claudia Bulthuis and College President Dr. Chad Bledsoe were on hand to welcome Jones to the MCC family. A replacement to former trustee Dr. Johnny McKinnon, a dentist in Mount Gilead. Jones' term begins August 2020 and extends through July 2022.
Jones is a Mount Gilead native, having been educated in the Montgomery County public school district. After graduating from high school he received his undergraduate degree from North Carolina State University. He graduated from East Carolina University Medical School and went on to complete his OB/Gyn training at Carolinas Medical Center in Charlotte, North Carolina.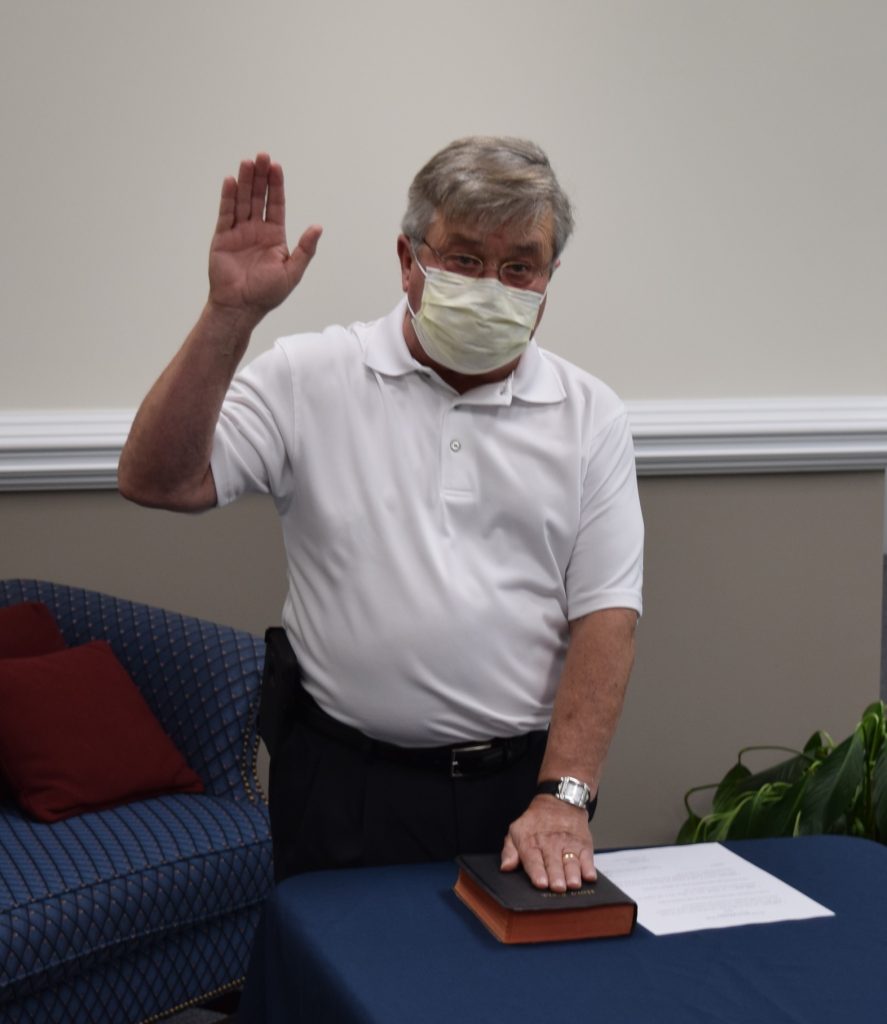 After completing his education, Jones went into private medical practice in Charlotte and was there for thirty years, always knowing that he eventually wanted to return to Montgomery County. Around six years ago, he and his family moved back to the area, and he has been a practicing OB/Gyn in Albemarle since.
Jones' mother and father were Montgomery Community College charter employees in 1967. His father, Decatur Jones, Jr., was the first Director of Vocational Education at MCC. His mother, Virginia Jones, was the first secretary to the President, Mr. David Bland.
"Because of my own connection to Montgomery County and my parents' ties to MCC, I feel an obligation to serve the college," said Jones. "It is such a special thing to be able to give back to a school that gave so much to my family. I am a strong proponent of public education and feel that the community college system is vitally important to the education of all North Carolinians."
Jones is especially excited about the relationship that exists between MCC and the new Montgomery Central High School. "I feel that the community college system is an important and sensible gateway for students to receive their Associate Degree and ultimately transfer to a four year university."