Gunsmithing, a Family Affair
Published on Monday, October 24th, 2022
Brian Gerdes has led a fascinating life, with fulfilling work, world travel, exciting career opportunities and a great family situation. Despite all that, he isn't content to sit back and relax; Brian is exploring his next chapter, and he thinks the world of gunsmithing might be the best installment yet.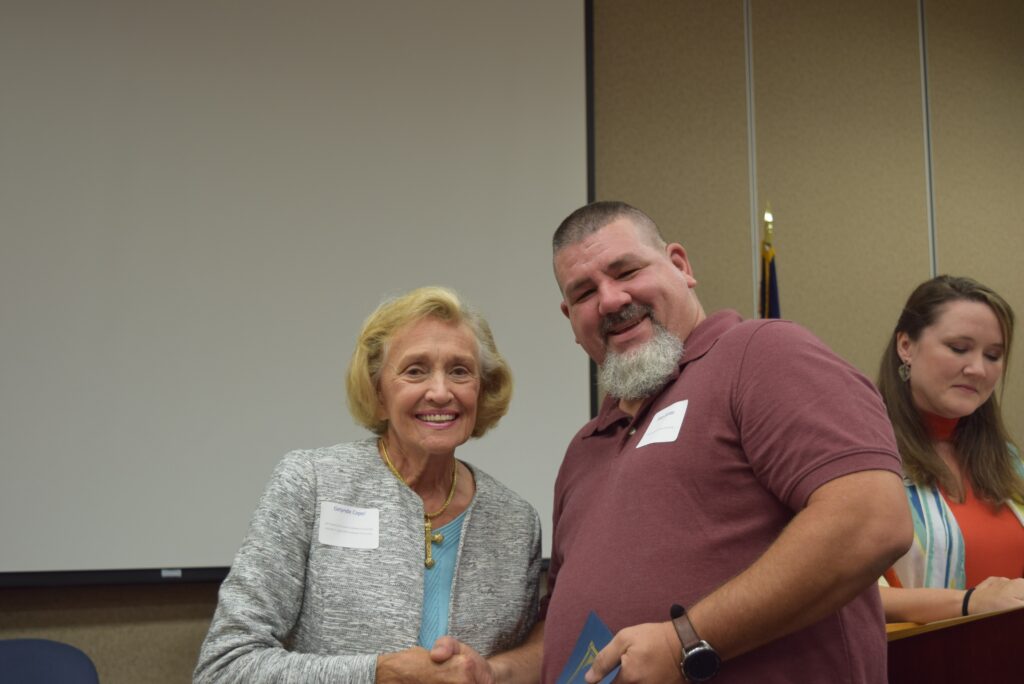 A self-described military brat, Gerdes was born in Seattle, Washington and raised in Germany. His father's travels also took their family to Turkey, and stateside to Arizona, Georgia and Washington. Following in his father's footsteps, Brian enlisted in the United States Navy, with active duty posts in Japan, Arizona, here in North Carolina, and California where he met his wife 29 years ago.
He retired a Navy search and rescue corpsman in 2013. For the next eight years, Brian transitioned to a career as a paramedic, leaving behind naval helicopters in exchange for ambulances on the road. Now 49, Brian is the first to admit the life of a paramedic in the sky or on the ground is physically taxing; carrying people and equipment in dire circumstances takes a toll on the body and mind, and by 2021, Gerdes was open to exploring other paths.
Brian discovered MCC's gunsmithing program some years ago while he was stationed at Marine Corps Air Station New River, in Jacksonville, North Carolina. At that time, the program was small, and the waiting time for admission was several years. Now a resident of Sneed's Ferry down by Camp Lejeune, Gerdes wondered if the program would be a viable option today. After less than a minute online, his adult daughter was pleased to inform him it was. "Dad, the program is bigger now. They don't have a waiting list anymore, in fact they have three spots open right now."
Gerdes did call, in fact he called with his son Matthew, and both are first-year students in the program.
"There are only a handful of gunsmithing schools across the country," explains Gerdes. "Our decision wasn't that difficult. Not only is MCC located here in North Carolina, it earns all sorts of accolades. The NRA-sponsored classes, the kinds of manufacturers who are supportive of the school, the live ranges on campus, it was an easy decision."
Not only does gunsmithing leverage Brian's familiarity with firearms from his military career, he likes the freedom that developing this skill set will give him. "I can work anywhere, I can become self-employed and create my own business, work for a company, and even serve as a contractor to an organization such as my former employer."