Bear Creek Arsenal Outfits MCC Armorer's Class
Published on Wednesday, July 7th, 2021
In another act of generosity following its donation to renovate MCC's bluing room, Bear Creek Arsenal supplied MCC's gunsmithing program with AR-15 rifles to enhance student learning in its armorer's class. More than two-thirds of an MCC gunsmithing student's class time is spent in its shops, bringing theory to a practical application in a hands-on setting. In the case of these AR-15s, students will gain valuable experience diagnosing, disassembling and reassembling the automatic weapons.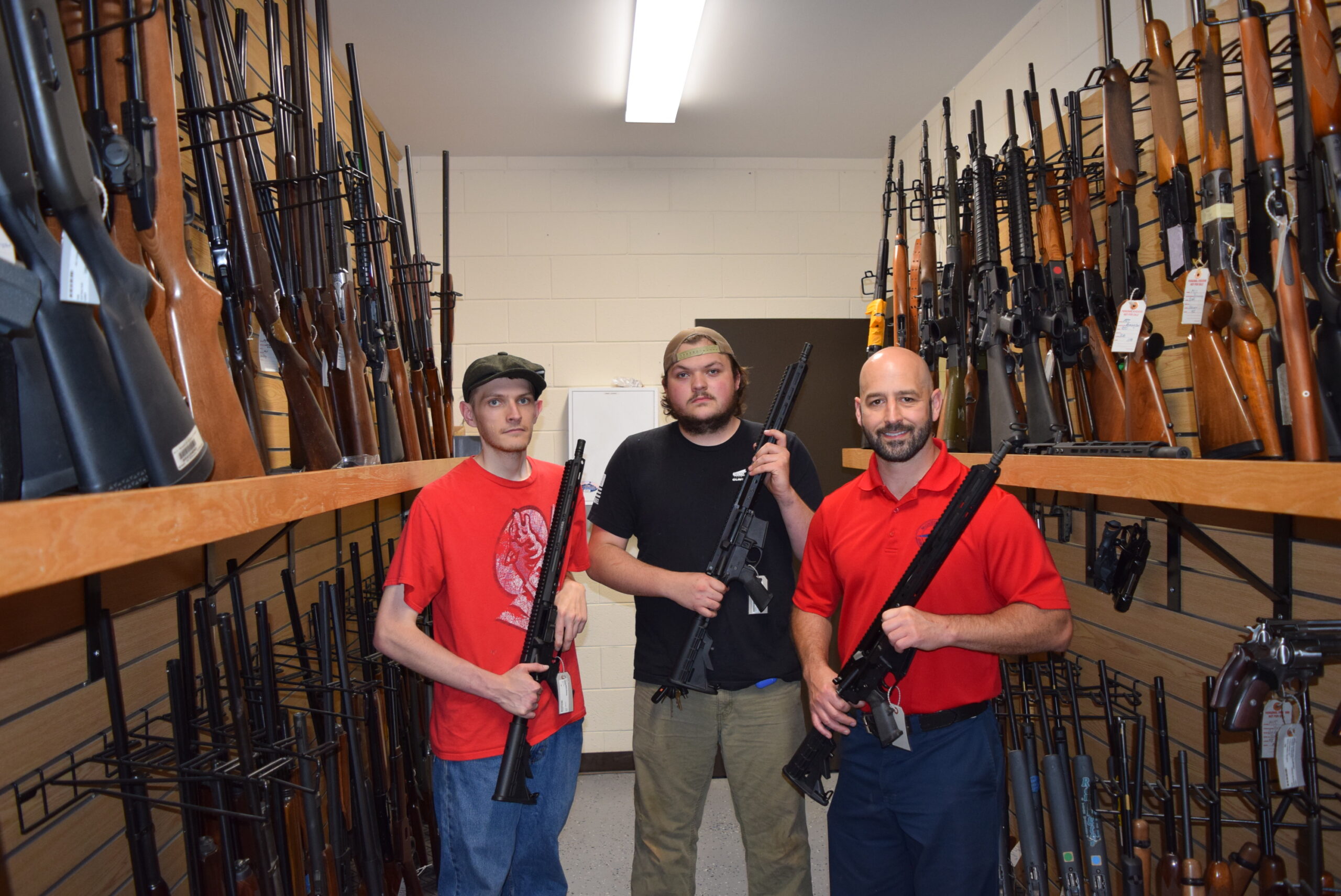 Bear Creek Arsenal (Sanford) specializes in the manufacture of AR-15 and AR-10 rifles, complete uppers, lowers, barrels, bolt carrier groups and automatic rifle parts. In fall 2020, the company donated $15,000 for renovations to the department's bluing room and an additional $2,000 in products for student use. The manufacturer employs over 250 employees in its state-of-the-art manufacturing facility stretching beyond 340,000 square feet.
MCC student Ryan Buckingham is in his first year in MCC's gunsmithing program, after finding it listed on the National Rifle Association website. "My parents and I drove down from Grove City, Ohio for a tour a couple of years ago," explains Buckingham. "We were very impressed. The costs were reasonable, and it was the best program by far. I think it's the Yale of gunsmithing schools."
Grant Burgess, a first-year student from Roseville, California, heard Program Director Mark Dye on a podcast a couple of years ago. "I knew I wanted to learn from this guy, he was just so smart. I didn't tour the campus first- we just took a leap of faith and moved here!"
MCC's Gunsmithing curriculum ranges from basic diagnostics and repair to true custom builds. Students gain valuable experience in areas as varied as machining, tooling and blueprinting, metal finishing, repair, and stock work. Other notable projects include three custom rifle builds and a custom 1911 handgun. Familiarity with the laws and regulations governing firearms and associated businesses is also stressed.
For the enjoyment of gunsmithing students and testing of project firearms, MCC features the largest shooting range in Montgomery County with five 100-yard length positions, twelve shooting positions at 25 and 50 yards, and a new adjacent pistol range with 15 additional 50-yard shooting lanes.
As one of only four NRA Affiliated Gunsmithing schools in the United States, MCC students can take advantage of NRA short-term Gunsmithing courses taught by nationally-known experts. Firearms industry leaders such as Smith & Wesson, Sig Arms, Glock, Beretta USA, Sturm Ruger and Cerakote have all brought their staff experts to MCC.