Always on the Gunsmithing Path
Published on Wednesday, August 2nd, 2023
Since he was 10 years old, Alexander Velasco Rosales (Alex) had a pretty good idea he would end up as a gunsmith. As a middle schooler, Alex was fascinated by guns, his first being a typical BB gun. He spent two years at East Montgomery High School, moved to Montgomery Central High School for his final two years, and it was during this time when Alex obtained his first real gun: a German Sport GSG16 MP5 Clone, chambered in .22 LR. He still uses this gun today, and credits this firearm for helping him begin the exploration of how rifles work.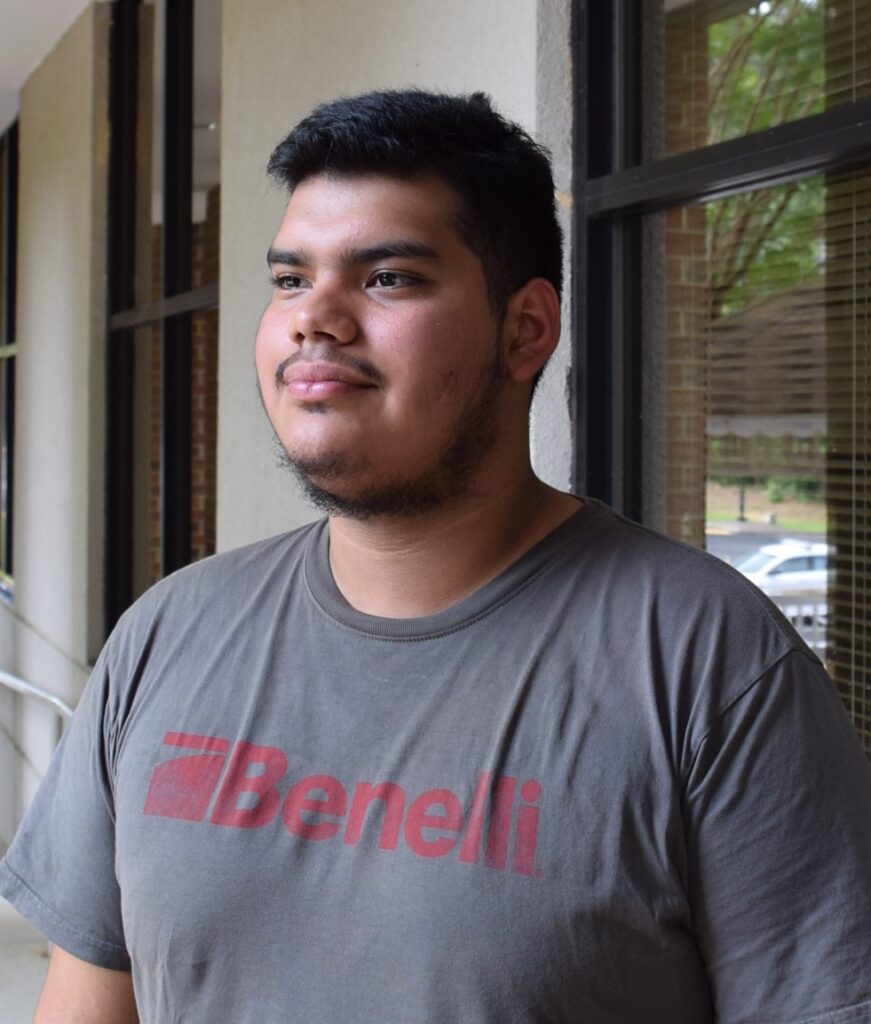 When he was in middle school, his class came to MCC for a tour, which was the first time he was exposed to the gunsmithing school. "Until that day, I had no idea you could make a living with firearms," explains Alex. "Since that tour, I set my sights on getting into the program." Alex just completed the first of two years, and will graduate in May 2024.
"At first, it was complicated, learning so many new machines required concentration and commitment," says Alex. "But we have a really great cohort of students and instructors. We are very diverse in terms of age, race and background, but we all love the subject matter so we enjoy collaborating."
Alex will be the first Montgomery Central High School graduate to enter MCC's gunsmithing program, which is currently the #1 ranked program in the United States. Alex is also the recipient of the Montgomery Scholars Scholarship, which is a two-year scholarship opportunity available for any Montgomery County resident who attends MCC the semester after they graduate from high school. This scholarship includes in-state tuition, fees and credit towards books for both fall and spring semesters for two academic years.
At graduation, Alex hopes to obtain employment at a gun store where he can practice and further develop his repair and machining skills. "I think I would like to work for another person for five years or so. While I practice my gunsmithing skills, I can also learn how to operate a business and learn the customer care side of a retail environment."