10,000 Meals from MLK "Day On" Event at MCC
Published on Tuesday, March 22nd, 2022
Approximately 90 volunteers came together at Montgomery Community College to package over 10,000 meals in a half-day of service on March 11, 2022. Volunteers from MCC (students, faculty and staff), Communities in Schools, 4-H, Youth Leadership Montgomery, Eckerd Connects, East Middle School, Montgomery County Early College and Troy Rotary participated in the 12th annual Martin Luther King, Jr. "Day On" Challenge.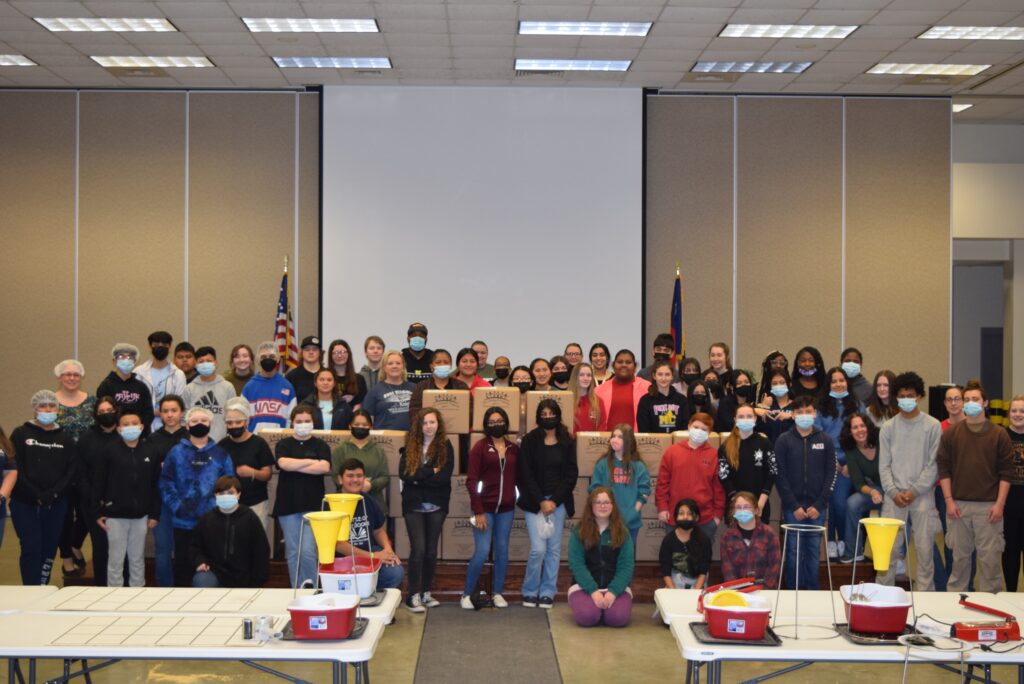 Normally occurring in January, the event was rescheduled due to high COVID cases. The MLK Day On committee is a partnership between the MCC Human Services students, Communities in Schools, Eckerd Connect and Montgomery County Cooperative Extension. It began as a day to honor the legacy of Dr. King through service to others in the community. Each year, the Day On committee meets to select service projects and solicit donations for carrying out project goals.
This year, the committee selected an organization from North Carolina, The Outreach Program, to host a service project to create 10,000 meals to feed those in need in Montgomery County. The Outreach Program is a non-profit organization based in Iowa but has a center in North Carolina, which provides the supplies and the recipe for creating and packaging these meals. The Outreach Program provided the opportunity to select from five different meals. The committee chose the tomato basil pasta option.
10,000 sealed meals were bagged and placed into 47 boxes that were distributed to Montgomery County Food Pantries and the Backpack Pals program, providing nutritious meals to local neighbors in need.
Prior to staging, assembling and delivering the meals, volunteers met in MCC's Blair Auditorium where James Bryant discussed Dr. King's legacy and how each person can make a difference through service to others. The cost of hosting this event was $3,362, with funding provided by the Montgomery Community College Foundation, Troy Rotary Club, Biscoe Lions Club, and Communities in Schools.