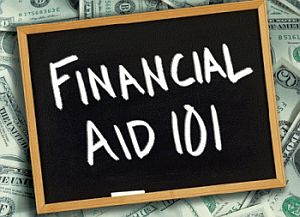 All students are encouraged to apply for financial aid and to apply early! Financial aid is awarded on an annual basis; you must submit a new financial aid application each academic year. Financial aid will be awarded only for courses within a student's program of study. Free Application for Federal Student Aid (FAFSA) Information is available in Student Services. You may access information and apply for financial aid online at www.fafsa.gov. Computers are available in Student Services for student use.
Financial Aid includes grants and scholarships (aid which has no work or repayment obligation). Federal Work-Study jobs may be available upon request. Child care funds may be available through the State Child Care Grant. For more information about financial aid programs, contact the Financial Aid Officer in Student Services. The WIOA (Workforce Innovation and Opportunity Act) and NC REACH programs are also available to qualified students. To avoid delays in registration, students are encouraged to apply for financial aid early. Financial Aid Deadlines are:
Fall Semester July 1 Spring Semester November 1 Summer Session April 1
Grants, scholarships, veteran benefits, college work-study, and child care assistance may be available to qualifying students. These and other forms of assistance are coordinated by the Financial Aid Office. Contact a financial aid representative for more information, or visit our webpage by clicking below.
For the most up-to-date financial aid information and deadlines, Like us on Facebook.