ACADEMIC COUNSELING EXCHANGE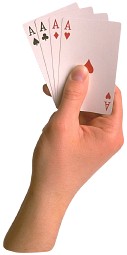 The Academic Counseling Exchange (ACE) provides support and assistance with course material to Montgomery Community College students for free. Whether they are struggling with course material or want to turn that B into an A, students are encouraged to access ACE. Most of the support services are available online through Blackboard from 10:00 a.m. until 4:00 a.m. daily, including Saturdays and Sundays. Support has been established for the following courses:
• Biology, including Anatomy & Physiology
• Chemistry
• CIS 110 and CIS 111
• English
• MAT 110, MAT 152 and MAT 171
• Nursing
• Psychology/Sociology
• Spanish
For more information about ACE, for assistance in a course not listed above, or for help linking to an ACE coach, please contact Morgan Elkins, in the Counseling Center, Blair Hall (Building 100), Room 129, e-mail elkinsm7731@montgomery.edu or call (910) 898-9619.