Practical Nursing is a nine-month diploma program offered in a blended day option.
The Practical Nursing Curriculum prepares individuals with the knowledge and skills to provide nursing care to children and adults. Students will participate in assessment, planning, implementing and evaluating nursing care throughout a client's lifespan. Successful graduates are eligible to apply to take the National Council Licensure Examination (NCLEX-PN) required for practice as a licensed practical nurse. Employment opportunities include, but are not limited to: hospitals, rehabilitation/long term care/home health facilities, clinics and physicians' offices.
Students receive a total of 480 clinical hours in a clinical setting where they work under the direction of an RN delivering holistic patient care. Students provide nutrition, ambulation, treatments, and give medications as ordered by the physician, perform limited assessments and otherwise nurture patients in all aspects of direct care.
ABOUT THE PROFESSION
Licensed practical nurses care for the sick, injured, convalescent and disabled under the direction of physicians and registered nurses. Most LPNs provide basic bedside care, take vital signs, prepare and give injections, monitor catheters, apply dressings, treat bedsores, collect samples for testing, feed patients, assist with personal hygiene, administer IV fluids and administer prescribed medications. In addition to delivering care, LPNs help evaluate patients' needs and make suggestions for the nursing care plans. Most LPNs work in long-term and assisted living facilities as well as hospitals, occupational health agencies, physicians' offices, dialysis centers or home health agencies.
EXTRACURRICULAR ACTIVITIES
The Practical Nursing Club is a voluntary campus organization comprised of students, faculty and staff at MCC. The club works to provide students with opportunities to promote their profession in the community, to participate in fundraisers, outreach activities, and to learn about people and agencies that play a vital role in the practical nursing field.
SELECT ANY OPTION BELOW TO SEE A STEP-BY-STEP GUIDE TO PROGRAM COMPLETION, ADMISSIONS, COSTS, FINANCIAL AID, AND MORE.
Advisor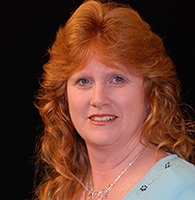 Director of Nursing Programs
910-898-9705