Students can choose from a Gunsmithing degree, diploma or certificate in a daytime, evening, or weekend program.
The Gunsmithing curriculum is designed to prepare the student to diagnose malfunctions, determine the best methods of repair, and develop skills in the repair of firearms. Students are taught: Machine shop – including tooling and blueprinting, metal finishing and refinishing,firearm diagnostics and repair, stock making and finishing, custom firearms manufacturing, and laws and regulations governing firearms and businesses.
More than two-thirds of class time is spent in the shops applying what is learned in the classroom.
Because of the school's NRA affiliation, students can take advantage of NRA short-term gunsmithing courses taught by nationally-known experts. Firearms manufacturers such as Smith & Wesson, Sig Arms, Glock, Beretta USA and Sturm Ruger have all brought their armorers schools to MCC.
Facilities
The gunsmithing labs and classrooms comprise 9,000 square feet of student workspace including:
Woodworking shop
Two machine shops with 13 milling machines, 23 high-speed precision metal lathes, surface and pedestal grinders
Metal refinishing room with buffers, sanders and immersion bluing, Parkerizing, nickel plating and color case hardening facilities
State-of-the-art paint shop with two paint booths and large curing oven for applying Cerakote and other firearms finishes
Three spacious classrooms with individual work stations, Kennedy roller cabinets, and locker facilities for each student
Welding Shop
Five-position, 100-yard outdoor firing range for use in test firing, chronographing, reloads and bench rest shooting
The Midway USA Arms Room is endowed through a generous donation from Midway USA. The endowment provides funds for annual updates to the program's firearms inventory, ensuring that students receive instruction on the most comprehensive, up-to-date firearms inventory possible. Recently, the Brownells Labs have been completely refit through donations provided by Brownells, Incorporated. In addition, the Brownells family provides a number of gunsmithing scholarships for the program.
MCC's Gunsmithing instructional staff has a combined total of over 60 years of gunsmithing teaching and professional experience. Students leave the program with 24 custom gunsmithing tools and 3 custom rifles they build themselves including a custom 1911. In addition, students annually travel to the SHOT Show held in Las Vegas to make career contacts and gather job prospects.
SELECT ANY OPTION BELOW TO SEE A STEP-BY-STEP GUIDE TO PROGRAM COMPLETION, ADMISSIONS, COSTS, FINANCIAL AID, AND MORE.
Advisor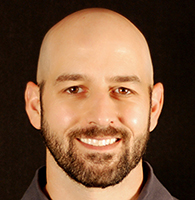 Director of Gunsmithing Programs
910-898-9740