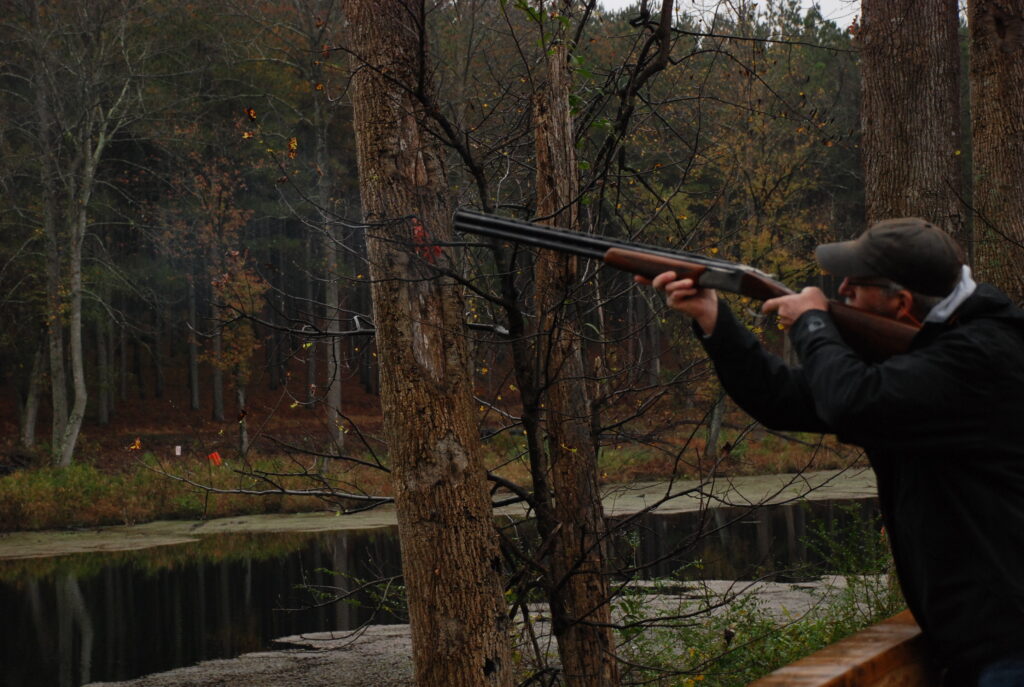 The Montgomery Community College Foundation invites you to join us for our 4th Annual Sporting Clay Tournament. The tournament will be held on Friday, November 4, 2022 at DeWitt's Outdoor Sports, LLC.
DeWitt's Sporting Clay Course is one of the most exciting and challenging courses you will find. The course consists of 14 shooting stations with two shooting boxes at each station. Each station has two state-of-the-art, completely automated traps that will release targets at the push of a button.
Proceeds from this year's tournament will particularly support the Gunsmithing Program including their participation at the annual SHOT Show. Come and join us for a great day and support a great cause!
Sponsorship Opportunities
$1000 Tournament Sponsor: Includes banner, program listing, team of four, four tickets for the flurry shoot and reserved golf cart.
$500 Pro—Shot Sponsor: Includes banner and program listing.
$400 Team Sponsor: Includes team of four and one flurry shoot.
$100 Station Sponsor: Includes sign at station.
$100 Individual Player: Includes one round and one flurry shoot.
Shooting Clay Tournament Entry Form