The Taxidermy curriculum is designed to prepare the student to develop skills while teaching preservation of birds, fish, game heads and mammals. Related subjects are included for a better understanding of customer relations and natural habitat construction. Students are also versed in state and federal regulations.
Course work includes basic proper measuring, skinning, fleshing, preserving, form selecting and preparing techniques. Students will learn basic mounting procedures, finishing and painting of selected specimens, construction of natural habitats and artistic display of mounted forms.
Opportunities for graduates are self-employment, sports shops, game preserves, museums, art galleries, interior decorators, guides and outfitters. Successful graduates will qualify for North Carolina and Federal Taxidermy licenses.
SPECIAL FEATURES
The Taxidermy curriculum focuses on a variety of high-end techniques to achieve the most professional results including: water-pressure fleshing, wet tanning, soft tanning, hand-forming, and artistic natural habitat presentation. Students participate in annual amateur competitions and consistently win awards with these techniques.
The program operates on a three-day schedule, Monday through Wednesday, from 8:00 a.m. – 4:00 p.m. for day classes, and 6:00 p.m. – 10 p.m. for evening classes; however, instructors are available and additional lab time may be scheduled outside of these hours by appointment.
EXCEPTIONAL FACILITIES
The Taxidermy studio provides 1,951 square feet of laboratory and classroom space. Learning takes place in a large, naturally-lit studio with generous student work areas complete with individual lighting and storage. Most of the class time is spent in hands-on experiential skill-building, where students practice techniques on their specimens. The studio also provides a separate ventilated paint room for applying color and epoxies. There is a separate salting and freezing area as well, with a spacious walk-in freezer for ample specimen storage.
SELECT ANY OPTION BELOW TO SEE A STEP-BY-STEP GUIDE TO PROGRAM COMPLETION, ADMISSIONS, COSTS, FINANCIAL AID, AND MORE.
Advisor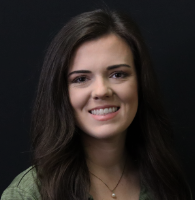 Taxidermy Instructor
(910) 898-9733