Students may choose from a degree, diploma or certificate in Office Administration in a day program, or completely online. The online classes make this program flexible enough to fit almost any schedule! The curriculum is designed to prepare you for employment in administrative support careers using current office technology, oral and written communication, and computer software applications.
Successful graduates may attain employment in a broad range of business, financial, educational, industrial, government, or health care settings. Some positions include customer service representative, data entry assistant, office specialist, switchboard operator, payroll assistant, procurement clerk, file clerk, human resource assistant, legal office assistant, receptionist, information clerk, and administrative assistant.
ONLINE CERTIFICATE OPTION
Fast track your way to a certificate in Office Administration in only two semesters completely online! The certificate is designed to help you achieve employment in an entry-level position in an office setting.
Courses include Keyboarding, Word Processing, Advanced Word/Information Processing, Text Editing Applications, Text Entry and Formatting and Administrative Office Management. Three courses are offered each semester, allowing you to complete a certificate in only 32-weeks!
CAREERS IN OFFICE ADMINISTRATION
According to the U.S. Department of Labor, Bureau of Labor Statistics, the office administration occupation ranks among those with the largest number of job openings. Opportunities are best for applicants with extensive knowledge of computer software applications.
Administrative office assistants are increasingly assuming responsibilities once reserved for managerial and professional staff. They held about 4.3 million jobs in 2008, ranking it among the largest occupations in the U.S. economy. Employment is projected to grow by about 11 percent through 2018. In addition to jobs created from growth, numerous jobs will arise from the need to replace individuals who leave their current positions.
EXTRACURRICULAR ACTIVITIES
Phi Beta Lambda is a voluntary campus organization that provides students with leadership opportunities to gain valuable experience for the job market. Students participate in activities such as promoting their profession in the community; fundraising and outreach projects; and networking with people, agencies and organizations that play a vital role in their profession. Students have the opportunity to attend state and national conferences and compete with other students in various areas of specialization in the business professions.
SELECT ANY OPTION BELOW TO SEE A STEP-BY-STEP GUIDE TO PROGRAM COMPLETION, ADMISSIONS, COSTS, FINANCIAL AID, AND MORE.
Advisor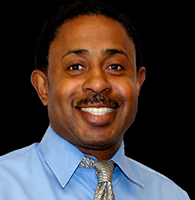 Department Chair, Business Administration
910-898-9712