The Medical Office Administration curriculum prepares individuals for employment as medical administrative personnel in the areas of medical office, medical billing and coding, dental office, patient services, and medical documents.
Course work includes medical terminology, computer applications, medical office management, medical coding, medical insurance and billing, medical legal and ethical issues, oral and written communication, and other topics depending on the subject area selected within this curriculum.
Graduates should qualify for employment opportunities in a variety of medical office positions in medical and dental offices, hospitals, insurance companies, laboratories, medical supply companies, and other healthcare related organizations. Upon graduation, students may be eligible to sit for industry recognized certification exams.
EXTRACURRICULAR ACTIVITIES
Phi Beta Lambda is a voluntary campus organization that provides students with leadership opportunities to gain valuable experience for the job market. Students participate in activities such as promoting their profession in the community; fundraising and outreach projects; and networking with people, agencies and organizations that play a vital role in their profession. Students have the opportunity to attend state and national conferences and compete with other students in various areas of specialization in the business professions.
SELECT ANY OPTION BELOW TO SEE A STEP-BY-STEP GUIDE TO PROGRAM COMPLETION, ADMISSIONS, COSTS, FINANCIAL AID, AND MORE.
Advisor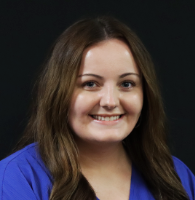 Medical Office Administration Department Chair
910-898-9708