The Information Technology (IT) curriculum prepares graduates for employment in the technology sector as designers, testers, support technicians, system administrators, developers, or programmers who use computer software and\or hardware to design, process, implement and manage information systems in specialties such as database services, security, business intelligence, healthcare informatics and others depending on the technical path selected within this curriculum. Course work includes development of a student's ability to create, store, communicate, exchange and use information to solve technical issues related to information support and services, interactive media, network systems, programming and software development, information security and other emerging technologies based on the selected area of study. Graduates should qualify for employment in entry-level positions with businesses, educational systems, and governmental agencies which rely on computer systems to design and manage information. The program will incorporate the competencies of industry-recognized certification exams.
THE PROFESSION
For over two decades, computer information technology has had tremendous growth as a profession. The potential for advancement is unlimited for an individual who thrives on change. As the profession becomes more specialized, individuals can continue to increase their marketability through continuing education, obtaining specialized certifications.
Information Technology occupations are ranked as 5-star careers (highest ranking) by the NC Department of Commerce.
(NCDC Labor & Economic Analysis. https://nccareers.org/starjobs/star_jobs.html)
CO-CURRICULAR ACTIVITIES
Phi Beta Lambda is a voluntary campus organization that provides students with leadership opportunities to gain valuable experience for the job market. Students participate in activities such as promoting their profession in the community; fundraising and outreach projects; and networking with people, agencies and organizations that play a vital role in their profession. Students have the opportunity to attend state and national conferences and compete with other students in various areas of specialization in the business professions.
*Please stay tuned for updates to our Information Technology Program and Certificates. For more information on the Information Technology program, please reach out to Stephanie Weishner, Department Chair, for Computer Information Technology.
Advisor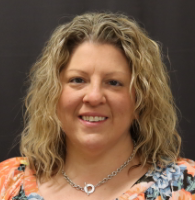 Computer Information Technology Department Chair
910-898-9714