Hunting and Shooting Sports Management is an Associate Degree program. It can be taken as a hybrid program (part classroom, part online) or completely online. The curriculum is a unique combination of business and shooting sports principles designed to prepare students for a career in the retail shooting and hunting sports industry. Successful graduates are prepared for employment in large and small retail sporting centers, private shooting sports businesses and shooting sports equipment manufacturing. The curriculum was developed with input from retailers and sportsmen who recognized the need for trained individuals in the industry.
THE CERTIFICATE
Take just five, online, core courses and earn your Certificate in Hunting and Shooting Sports. Intro to Shooting Sports Explains the basics of shotgun, rifle and handgun shooting sports. Gun Shop Management Introduces state and federal firearms laws, safety, and purchasing of firearms and related equipment. Sports Hunting Examines fundamentals of hunting and equipment used on hunts in the U.S. and around the world and Shooting Sports Management Covers basic gunsmithing techniques including metal finishes, wood finishing, stock fit, shotgun chokes, basic firearms design and custom firearms.
ONLINE OPTION
Earn your Hunting and Shooting Sports Management associate's degree from any internet connected computer, anywhere in the United States. The program's five core courses are online only, but you may choose to take the rest of the program on campus, online, or hybrid, which is a combination of online and on campus classes. All of MCC's online courses are presented in Blackboard: an interactive course management system. The courses are taught live, and instructors are available to answer questions and give feedback. Each course is designed to give you the most comprehensive business training in the shooting sports industry.

STATE AUTHORIZATION
Montgomery Community College has been approved by the State of North Carolina to participate in the National Council for State Authorization Reciprocity Agreements (NC-SARA). NC-SARA is a voluntary, regional approach to state oversight of postsecondary education. Through NC-SARA, Montgomery Community College is authorized to offer distance education courses in states that are also participating in NC-SARA.* Students anywhere in the U.S.,* Puerto Rico and the U.S. Virgin Islands may take distance education courses from Montgomery Community College.
*All U.S. states participate in NC-SARA except California.
EXTRACURRICULAR ACTIVITIES
The Gunsmithing Society is a voluntary campus organization that provides students with opportunities to promote their profession and learn about people and agencies that play a vital role in their field. One such opportunity is the annual SHOT (Shooting, Hunting, Outdoor Trade) Show, which students raise funds to attend each year.
Phi Beta Lambda is a voluntary campus organization that provides students with leadership opportunities to gain valuable experience for the job market. Students participate in activities such as promoting their profession in the community; fundraising and outreach projects; and networking with people, agencies and organizations that play a vital role in their profession. Students have the opportunity to attend state and national conferences and compete with other students in various areas of specialization in the business professions.
SELECT ANY OPTION BELOW TO SEE A STEP-BY-STEP GUIDE TO PROGRAM COMPLETION, ADMISSIONS, COSTS, FINANCIAL AID, AND MORE.
Advisor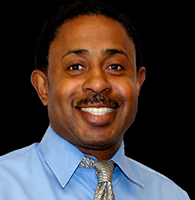 Department Chair, Business Administration
910-898-9712