The Human Services curriculum provides a professional foundation that includes courses from a variety of disciplines. Students may choose from a diploma or degree program in Human Services Technology. The purpose of the Human Services program is to prepare students for entry level positions in the human services field or for advanced undergraduate level academic work at a transfer institution. Some of the settings in which students find employment include: mental health, child care, family service, social services, rehabilitation, correctional and educational facilities.
The Human Services Associate Degree program requires 320 hours of clinical work experience over two semesters (160 hours per semester), where students work at a clinical site of their choosing. In the clinical setting, students work directly with clients to gain practical experience in their area of interest. Every effort is made to pair the student with the desired clinical area.
Human services workers are trained professionals who care about people and want to make lives better. They achieve their objectives by helping others overcome social problems such as poverty, relationship problems, domestic violence, crime and drug abuse. Human services workers come into direct contact with a vast cross section of society in many different settings such as hospitals, schools, family service agencies and rehabilitation service centers. They are also found in administrative and policy planning roles. What is your calling?
Credentialing

The Center for Credentialing & Education (CCE) created the Human Services – Board Certified Practitioner (HS-BCP™) with the assistance of the National Organization for Human Services (NOHS) in consultation with the Council for Standards in Human Service Education (CSHSE). The credentialing process was designed for human services practitioners seeking to advance their careers by acquiring independent verification of their practical knowledge and educational background.
SELECT ANY OPTION BELOW TO SEE A STEP-BY-STEP GUIDE TO PROGRAM COMPLETION, ADMISSIONS, COSTS, FINANCIAL AID, AND MORE.
Advisor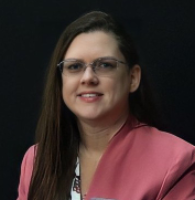 Dean of Health & Human Services
910-898-9709