Students may choose from a degree or diploma in Electrical Systems Technology in a day program, or students may choose a certificate in Electrical Systems Technology in a day or evening program. Ideal candidates for this curriculum will have a strong desire to know and learn how things work.
The curriculum is designed to provide skills necessary for individuals to install and maintain electrical/electronics systems found in residential, commercial and industrial settings, and to enhance skills for individuals currently working in these settings.
In addition to the core courses, the curriculum includes advanced courses in digital and linear electronics, PLCs, and project design and development. Successful graduates qualify for a variety of jobs in the fields of electricity, electronics, and maintenance of electrical and electronic systems.
Facilities
The centerpiece of the Electrical Systems Technology department is its state-of-the-art programmable logic controller (PLC) and automation lab. PLCs are at the heart of most modern industrial machinery, and strong skills in this area are among the most sought-after by industrial employers. Students learn to install, program, and troubleshoot PLC-based systems and to deal with a variety of related technologies, including touch-screen operator interface graphics.
SELECT ANY OPTION BELOW TO SEE A STEP-BY-STEP GUIDE TO PROGRAM COMPLETION, ADMISSIONS, COSTS, FINANCIAL AID, AND MORE.
Advisor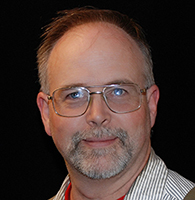 Department Chair, Electrical Systems
910-898-9734