MCC's Dental Assisting Program is accredited by the Commission on Dental Accreditation. As such, graduates are considered a DA II in North Carolina and may be eligible to sit for the Dental Assistant National Board (DANB) Certification Examination. Upon successful completion of the exam, graduates are awarded the Certified Dental Assistant (CDA) credential. Dental Assisting is a one-year diploma day program.
The Dental Assisting curriculum prepares health care professionals to assist the dentist in the delivery of dental treatment while performing chairside and related office and laboratory procedures.
Course work includes instruction in general studies, biomedical sciences, dental sciences, clinical sciences, and clinical practice. A combination of lecture, laboratory and clinical experience provides students with knowledge in infection/hazard control, radiography, dental materials, preventive dentistry, and clinical procedures.
The Dental Assisting program requires 384 hours of clinical practice in a dental office. Clinical practice is supervised by a dentist and dental office staff. Students do not receive monetary compensation for their clinical practice but work directly with patients and dental office personnel to receive chairside, administrative, and laboratory experience.
Job Opportunities
Some job opportunities for successful graduates include:
dental assistants
entry-level dental office administrators
hygiene assistants
Some settings in which dental assistants may find employment include: private practice, public health facilities, and dental specialty offices.
Employment of dental assistants is projected to grow 7 percent from 2019 to 2029, faster than the average for all occupations. The aging population and ongoing research linking oral health and general health will lead to continued increases in the demand for preventive dental services.
FACILITIES
The Dental Assisting program is located on the main campus of MCC. The laboratory portion of the program allows students to be trained in a variety of dental assisting task in a virtual dental office setting. The facility is complete with four, fully-equipped operatories, a laboratory, radiology facilities, and a classroom.
EXTRACURRICULAR ACTIVITIES
The Dental Assisting Club is a voluntary campus organization comprised of students, faculty, and staff at MCC. The club works to provide students with opportunities to promote their profession in the community, to participate in fundraisers, outreach activities, conventions and seminars, and to learn about people and agencies that play a vital role in the dental assisting field.
SELECT ANY OPTION BELOW TO SEE A STEP-BY-STEP GUIDE TO PROGRAM COMPLETION, ADMISSIONS, COSTS, FINANCIAL AID, AND MORE.
Advisor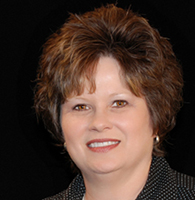 Department Chair, Dental Assisting
mcallisterl6531@montgomery.edu
910-898-9711
Daily Tasks
Prepare treatment rooms
Greet patients, prepare patients and review medical and dental history
Take and record vital signs of patients
Set up instrument trays and prepare dental materials
Expose diagnostic dental x-rays
Assist dentist during dental procedures
Monitor sedation patients
Record dental treatment information in patient records
Provide postoperative instructions prescribed by dentist
Instruct patients in oral hygiene and plaque control
Disinfectant treatment rooms
Sterilize or disinfect instruments
Assist dentist in management of medical or dental emergencies
Fabricate temporary restorations
Fabricate custom and vacuum trays from preliminary impressions
Pour, trim, and polish study casts.
Make preliminary impressions for study casts
Clean and polish removable appliances
Order and monitor dental supplies and equipment inventory